Prestige Awards
The university values its high achieving entering students and these awards are for those students.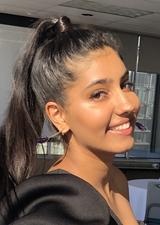 Amneet D.
Seymour Schulich Community Service/Entrepreneurial Entrance Award
Amneet is in an engineering and business dual-degree. She gained an interest in engineering and solving seemingly impossible issues after competing in physics competitions. Attending Women in STEM conferences, she knows the value of 30 By 30 and equitable opportunities. She sees a future where she is able to empower minorities through the innovation of inclusive medical technologies, serving unmet needs with well-intentioned and meaningful service work, allowing her to advocate for widening perspectives about ableism.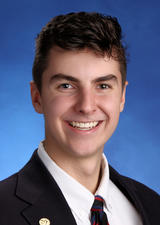 Matias T.
Richard and Lois Haskayne Legacy Scholarship
Matias Totz attended St. Michaels University School for his high school years. He was a member of the SHAD design team that won top prize for innovating a wearable carbon monoxide monitor to help save lives in the event of a wildfire. Founding his school's first Marine Science Club to mentor students about Salish Sea marine life and ocean conservation.
Schulich Leader Scholarship
Launched in 2012, this $100 million scholarship fund provides 50 undergraduate scholarships each year, across top Canadian universities. The most promising students can pursue their dreams and become the next global pioneers in Science, Technology, Engineering and Math (STEM).
Chancellor's Scholarship
The Chancellor's Scholarship is one of the most prestigious undergraduate awards offered by the University of Calgary. The criteria for the Scholarship includes not only academic excellence but also accomplishments outside the classroom.
Ena Lee Leaders in Business Scholarship
This scholarship was established by the Lee family to recognize the leadership and academic ability of students pursuing an undergraduate degree at the University of Calgary's Haskayne School of Business. 
Learn more about the Ena Lee Leaders in Business Scholarship