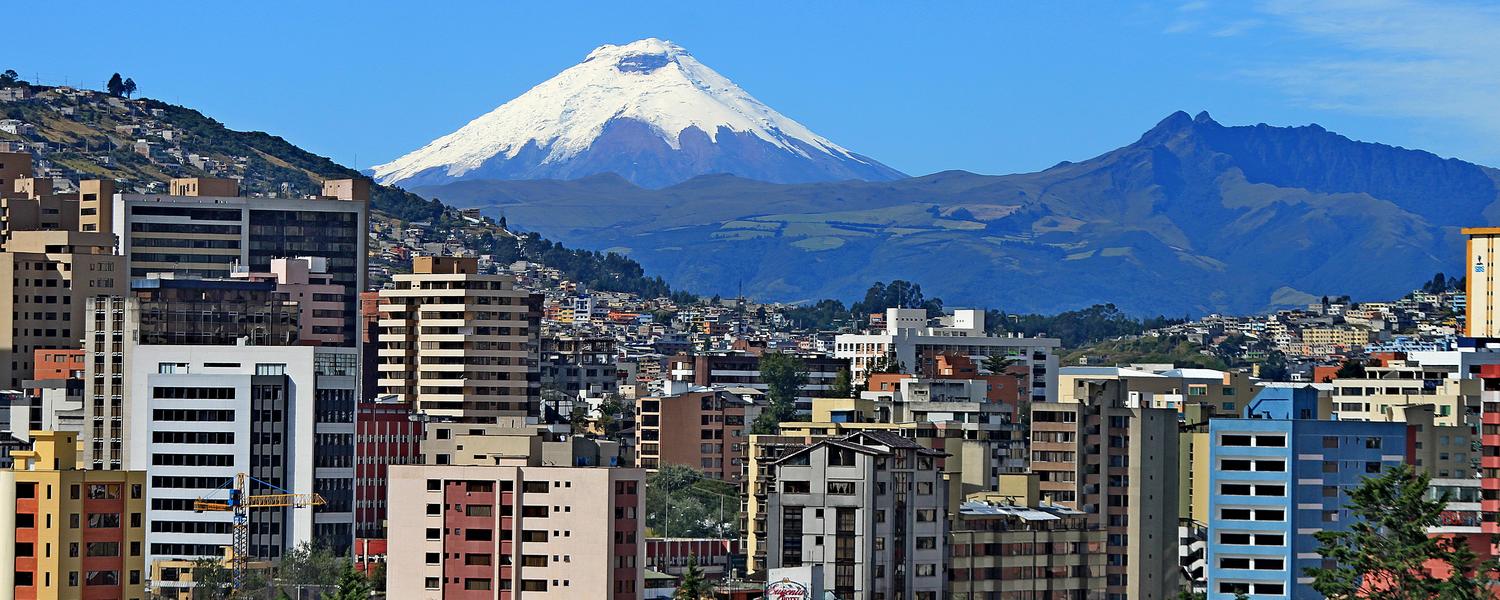 Universidad de San Francisco de Quito
As the most biodiverse country on earth, in no other country than Ecuador can you hike the Andean mountains and end up in an Amazon rainforest all in the same day.
Universidad de San Francisco de Quito (USFQ) is Ecuador's top university, and the only university in the world with campuses in the Galapagos Islands (where you can explore the evolutionary oddities of these remarkable islands) and the Amazon Rainforest, where faculty teach from their groundbreaking research in these exceptional areas. USFQ was founded in 1988 on the outskirts of Quito, Ecuador's capital city (a UNESCO World Cultural Heritage Site), and since has grown to offer over 47 undergraduate programs as well as research campuses on the Galapagos Islands and Yasuni Biosphere Reserve – one of the most biologically diverse places on the planet. If you do manage to spend time in the city despite the pull of the natural landscape, you will experience Quito's and USFQ's thriving student culture. Join a tango club, check out a major film being produced on campus, or train up for one of the city's endurance cycling competitions that will quite literally take you from mountain to coast.
Download the application guide
This PDF contains information on how to complete your application and what to do after you have applied.
Identify three programs of interest
We recommend applying for your top three programs for the priority application deadline, as placement may be competitive. We will assess your applications in ranked order.
Check requirements and deadlines
These may vary by program, so check the individual program pages and make sure that you are aware of any different application deadlines or eligibility requirements.
Start your application
Once you have gathered everything you need, you can begin your application!
Please note: Applications will not be considered complete until all required documents are submitted in full.
International travel presents challenges that may not be found when attending classes on campus. There may be a lack of resources, emergency services, hospitals, accessibility issues and/or demands on the physical and the mental self, all of which can challenge individuals when away from their usual support systems and structures. Adequate preparation is essential.
For this reason, it is imperative that you evaluate all aspects of your own physical, psychological, emotional and spiritual condition against the rigors of the particular global learning program you are selecting. If you are unsure of whether or not this program is a good fit for you and/or if you have any circumstances that could impede your enjoyment of the program, please contact us. Our Global Learning Advisors will be happy to assist in finding the best options for you and arrange any supports or accommodations necessary to ensure your success.
If you have or are seeking a certificate from Student Accessibility Services, you should provide this early to your Global Learning Advisor to ensure that the option that you are seeking can support your needs.
Please note: All participants must adhere to COVID-19 and other vaccination-related requirements for the destinations visited on this program. Failure to do so may have consequences such as being denied access to accommodation/housing, program activities, or to the host country itself.