Strategic plans at the University of Calgary are developed using the IECB Framework that brings together [I]nternal data sources, [E]xternal analyses, [C]onsultation with communities and [B]est practices as articulated and proven by scholars and professionals at the university and beyond.
Consultation includes conversation with members of the University's internal and external communities. To date, consultation has revolved around asking our communities about goals, the University of Calgary's values, how we might stand out from other organizations and what actions we could take that would have the biggest positive effect in reaching our goals.
Consultation activities run to date include surveys, online engagements, workshops and meetings, and the ability to provide thoughts in longform via web portal or email. Over 23,000 people have participated in consultation.
Views heard in consultation as of April 2023 have been summarized in a "What We Heard" report, available for download below.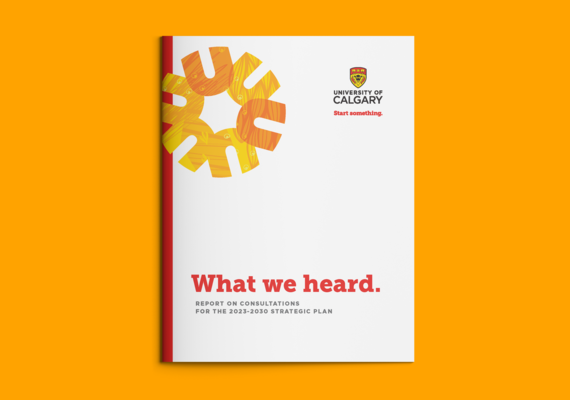 What We Heard Report
Consultation processes and results through April 2023 are summarized in the "What We Heard" report.