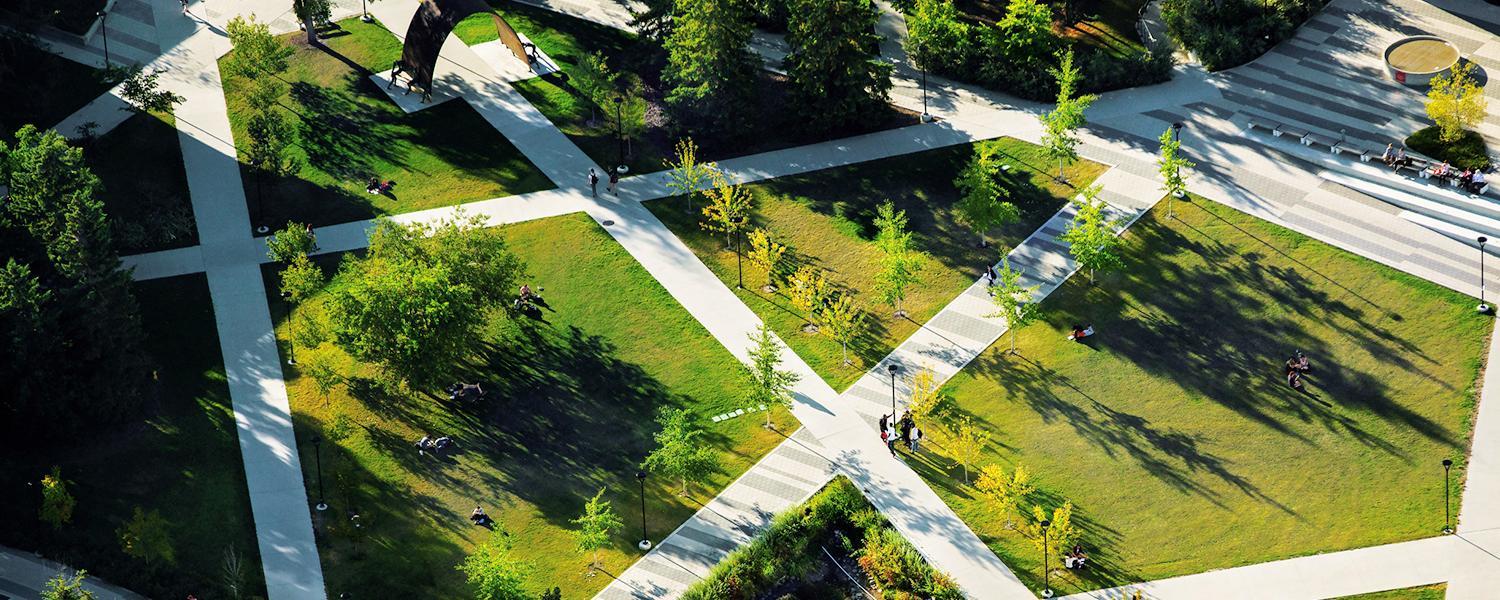 Our strategies and plans
See our roadmaps and progress reports, and get a look at how we're doing at reaching our goals. 
The University of Calgary is a global intellectual hub located in Canada's most enterprising city. In this spirited, high-quality learning environment, students will thrive in programs made rich by research, hands-on experiences and entrepreneurial thinking. By 2022, we will be recognized as one of Canada's top five research universities, fully engaging the communities we both serve and lead.
Our Eyes High strategic plan drives our institution at the highest level, and we report on our progress to our community every year through our Community Report. Whether it's our overall direction, our foundational commitments or areas important to our community, such as sustainability and mental health, we have well-articulated plans developed through consultation with our community that help us progress towards our goals.