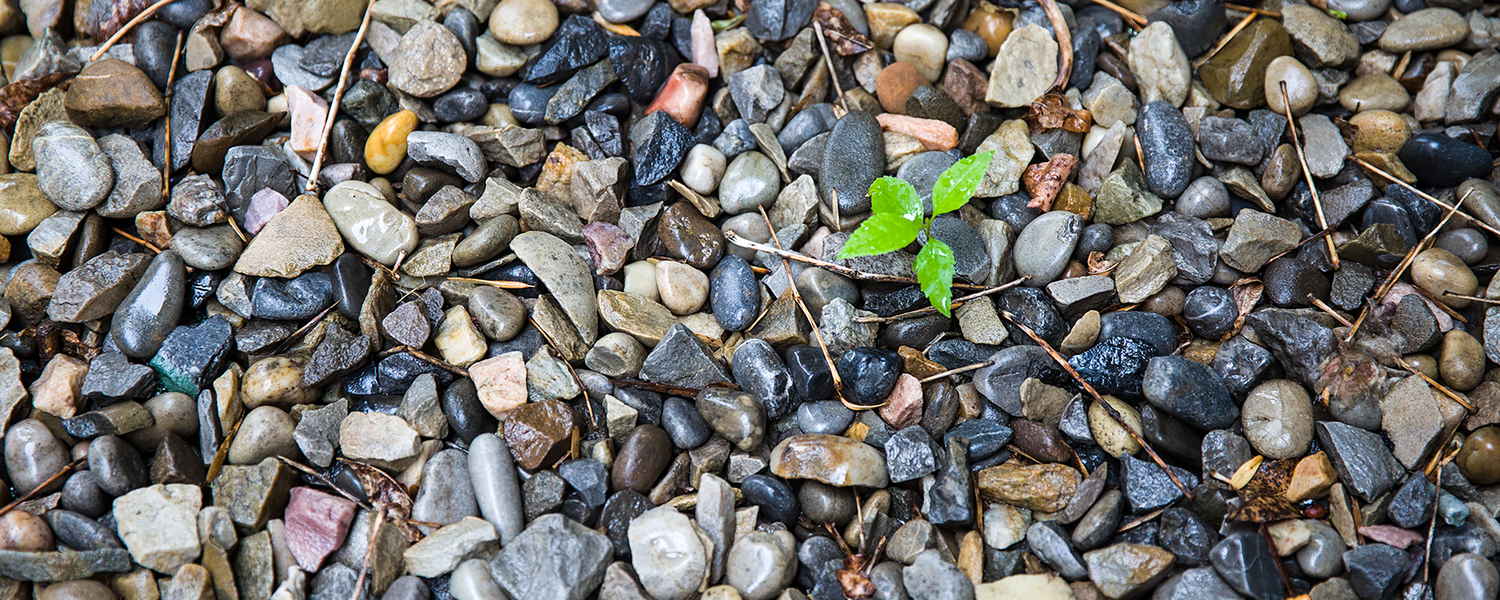 Energy and the environment
Explore 50 years of Expertise
Safe, Clean, Secure Energy for the World
By 2035, the world will require energy at a level 1.5 times greater than in 2010. As a global energy hub, Calgary can lead with innovative research to allow future generations to enjoy sustained prosperity with minimal environmental impact, including dramatically reduced carbon emissions.
Stewarding our Shared Environment
From assessing the impact of climate change on parasites in Arctic wildlife and delivering green chemistry breakthroughs to leading in environmental design and incentivizing clean transport and healthy cities, the University of Calgary is proactively caring for this planet we all call home.
ENGINEERING PROGRAM ANNOUNCED
Engineering Faculty Council's recommendations for an Engineering program in Calgary are adopted. The program is to begin with 60 students in September 1957.
ENGINEERING, IN THE NICK OF TIME
Classes begin in September for first-year Bachelor of Science (Engineering) courses. Classes take place in a wartime wooden barrack. A week later, the space age begins with the launch of Sputnik I. Second-year courses are added in 1958.
LAND TRANSFER APPROVED
City of Calgary approves transferring 15 acres north of campus for the Geological Survey of Canada building. Calgary Mayor Grant MacEwan regards this as an advancement in "consolidat[ing] Calgary as the oil capital of Canada."
DEPARTMENT OF GEOLOGY FORMED
A vibrant cornerstone of the University of Calgary, the Department of Geology has grown and undergone name changes with the further growth of disciplines, particularly in hydrology and environmental geology. As of 2007, the department has been known as the Department of Geoscience.
ALBERTA SULPHUR RESEARCH LTD. INCORPORATES
A consortium of companies in petroleum or allied fields, involved with the production or use of elemental sulphur. The Gazette characterizes its role as "[building] 'bridges of understanding' between industrial and scholarly endeavours." Its Fundamental Research Group is housed at UC's Chemistry Department with J.B. Hyne, former Chemistry Department head, heading the research operation.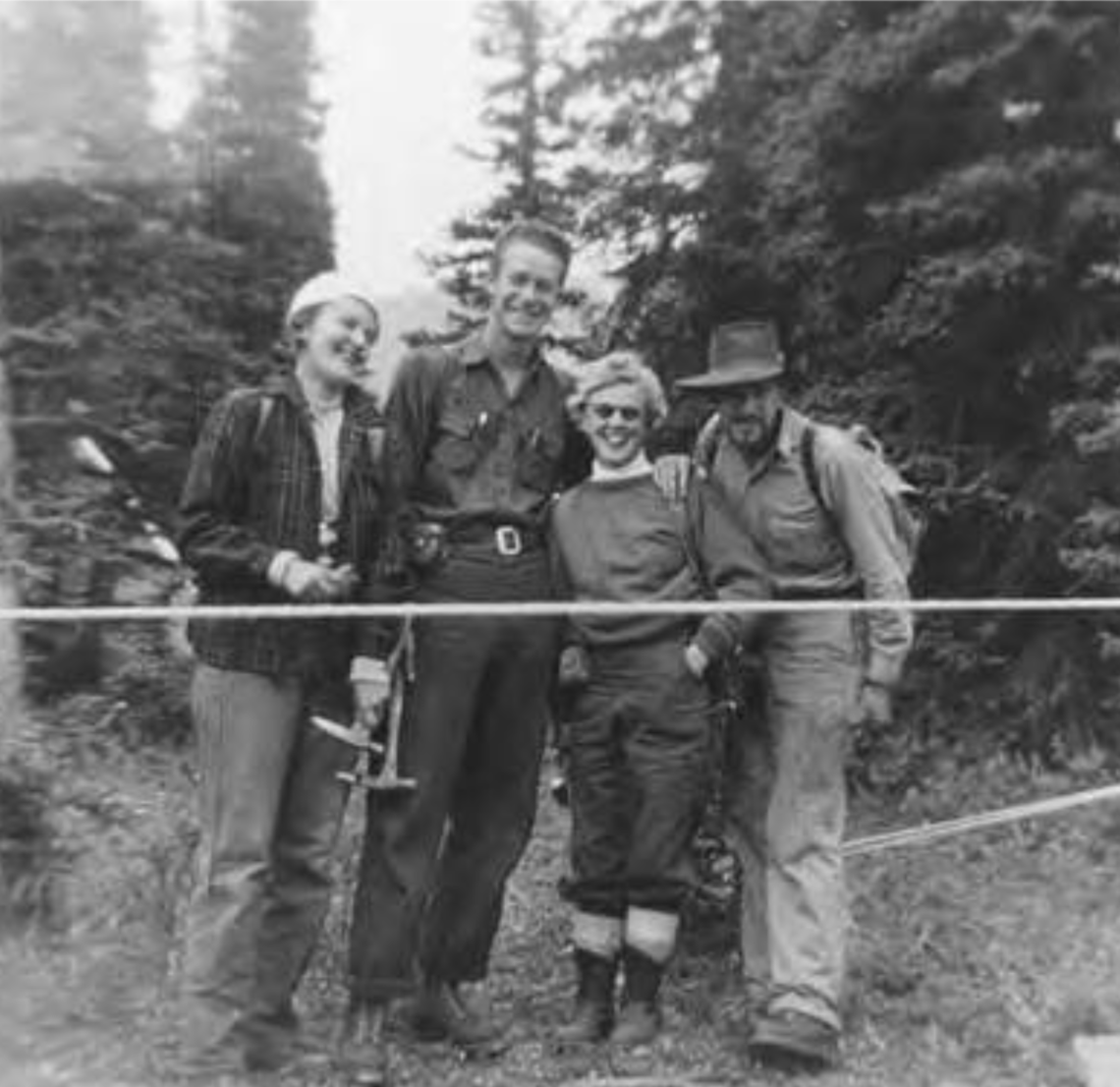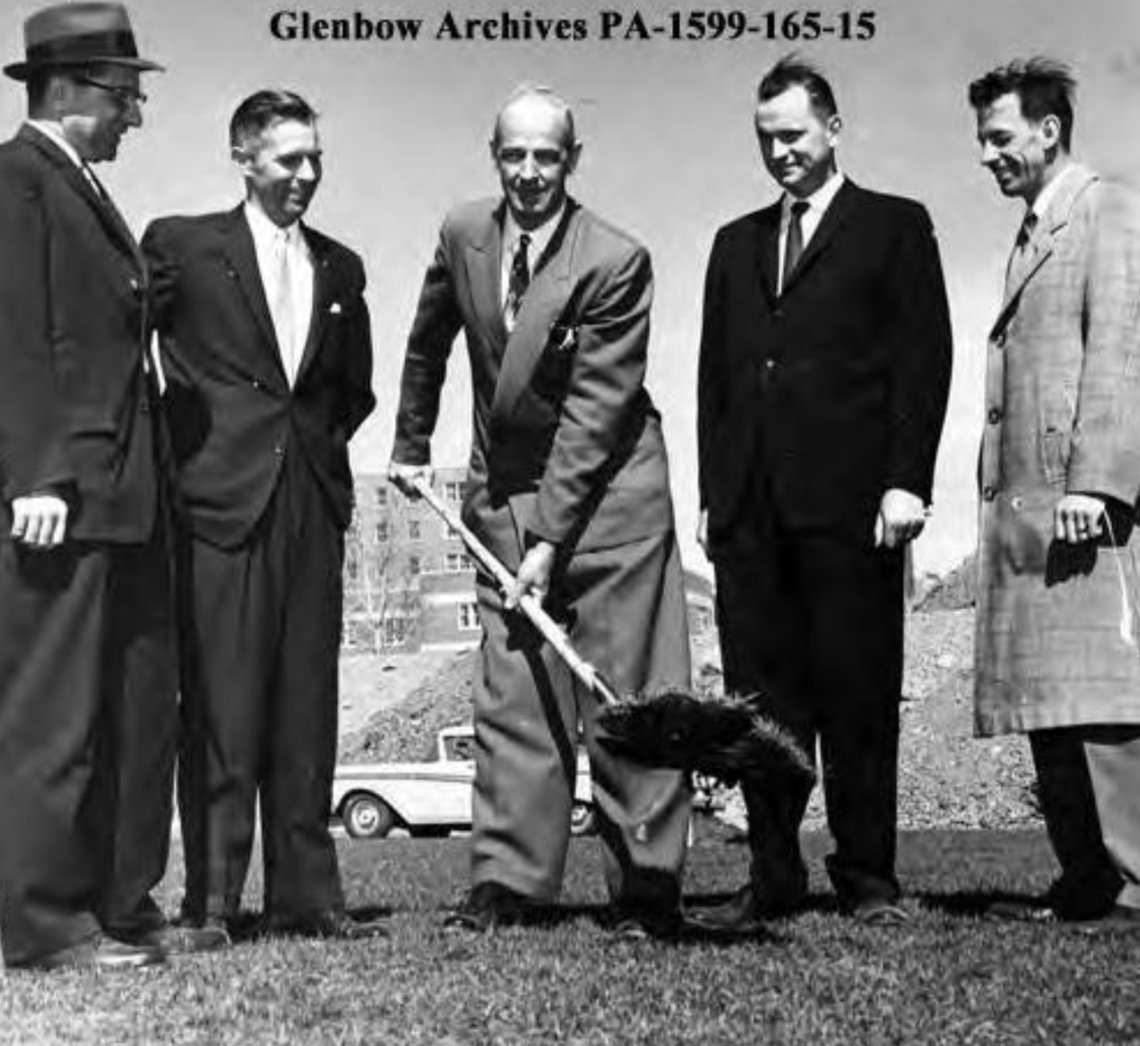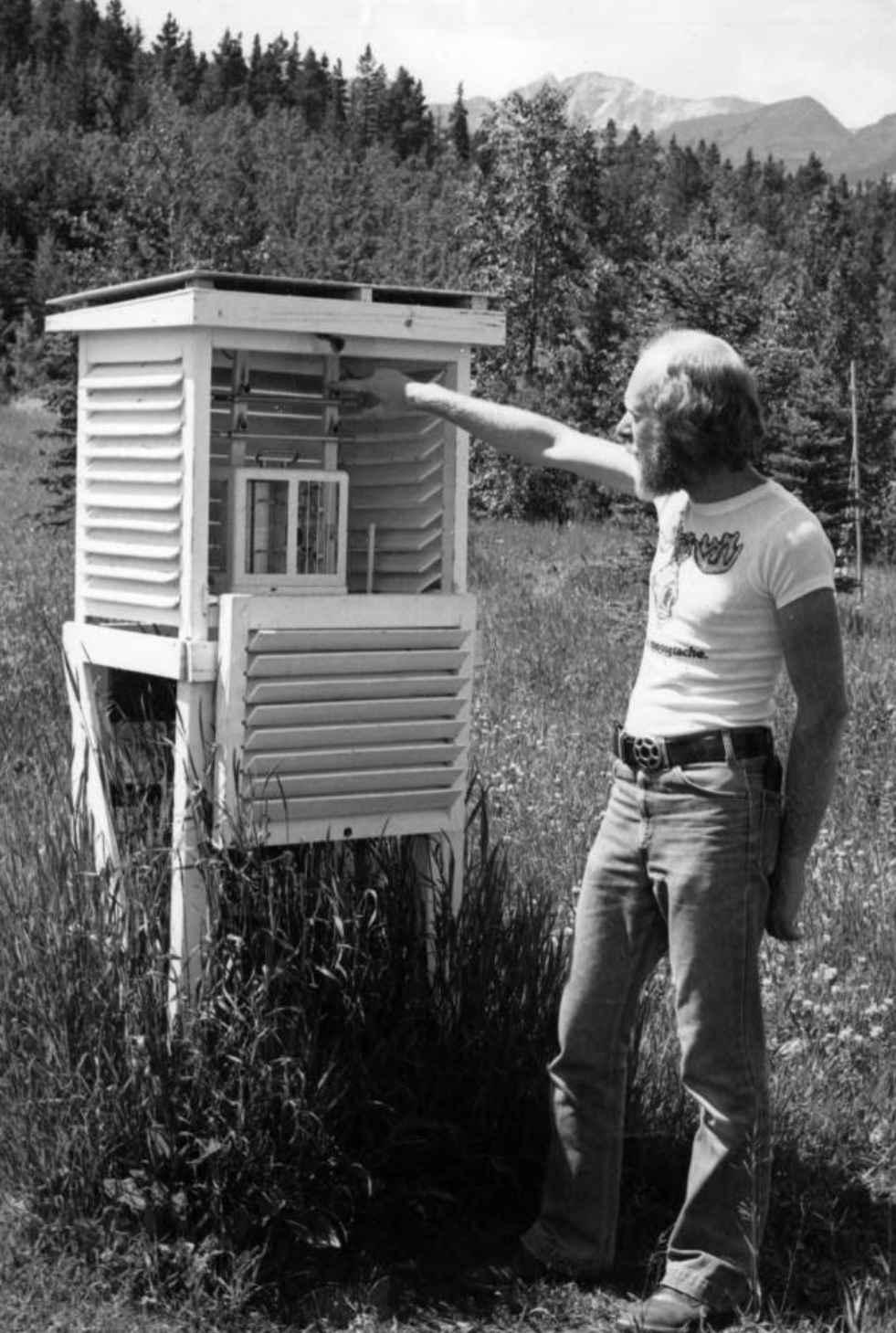 ENVIRONMENTAL SCIENCES CENTRE OPENS IN KANANASKIS
Established in 1966 by faculty from Biology, Geology, Chemistry and Geography, projects include decomposer systems, environmental chemistry, environmental physiology, ecosystem production, aquatic biology, land management and geomorphology.
ENGINEERING BECOMES A FACULTY
The Faculty of Engineering opened its doors to its first students in the fall of 1965 with 59 students and two faculty members.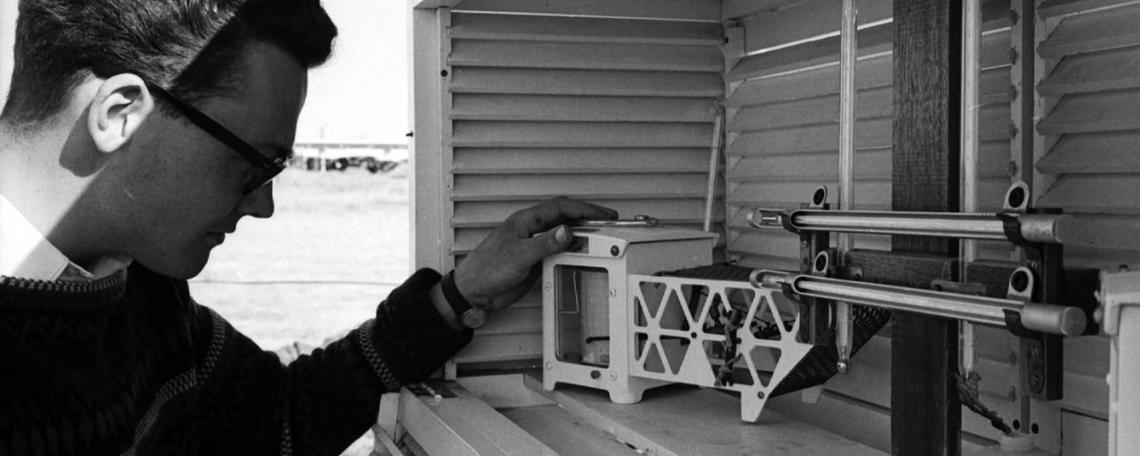 UNIVERSITY WEATHER RESEARCH STATION
For more than 30 years the weather station has provided reliable data throughout the province. 
One of the most important services provided by the Department of Geography is the servicing and maintenance of the University Weather Research Station housed in a separate building located on the west side of the campus. It has been in operation since the mid-1960s and has continued to grow in its function. It started off as a small roped off area with a few manually-read instruments, and has progressed through five generations of data gathering equipment into its present state.
Today the station collects and stores almost a million bytes of raw data every day, 365 days a year. These data include twice daily manual observations of cloud cover, present and past weather conditions, visibility, precipitation, evaporation, ground condition and snow depth. 
In addition, the Weather Research Station has a wide selection of other equipment used for special research projects and field work including radiosonde equipment, nuclear soil moisture probe, snow and soil sampling equipment and hydrology equipment.
The station provides a hands on teaching facility for students in an out of the university community, and provides processed data to everyone from the Atmospheric Environment Service to the general public. These data may vary from the present atmospheric pressure to climatological and meteorological maps and charts used in forecasting and scientific studies.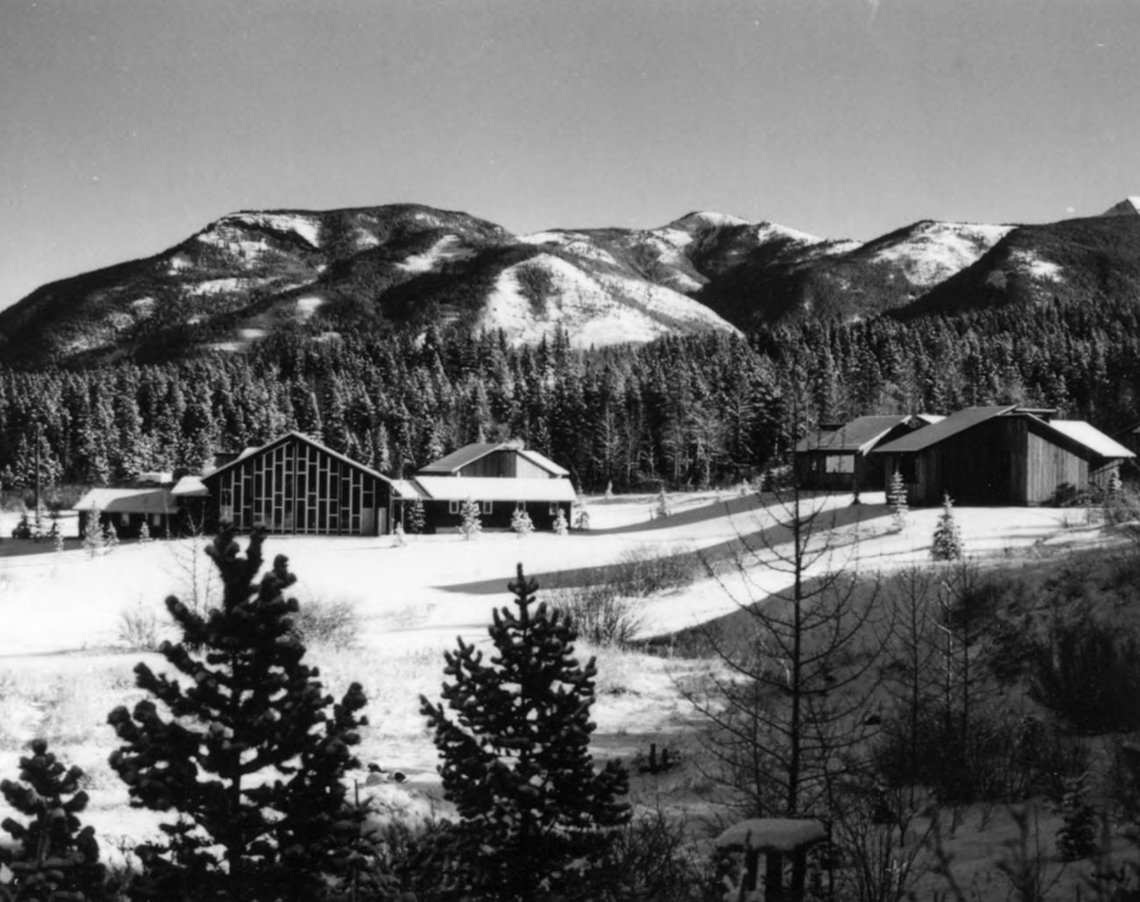 FACULTY OF ENVIRONMENTAL DESIGN ESTABLISHED
Program includes architecture, environmental science and urbanism. This sparks a dispute with the University of Alberta, which was trying to establish a School of Architecture at the time.
BUILDING ACADEMIC CAPACITY IN THE ENERGY FIELD
Fred Carrothers, UCalgary president, and Jack Austin, provincial minister of mines, energy and resources, begin a dialogue about the creation of an interdisciplinary energy policy institute. Ultimately, this becomes the Canadian Energy Research Institute.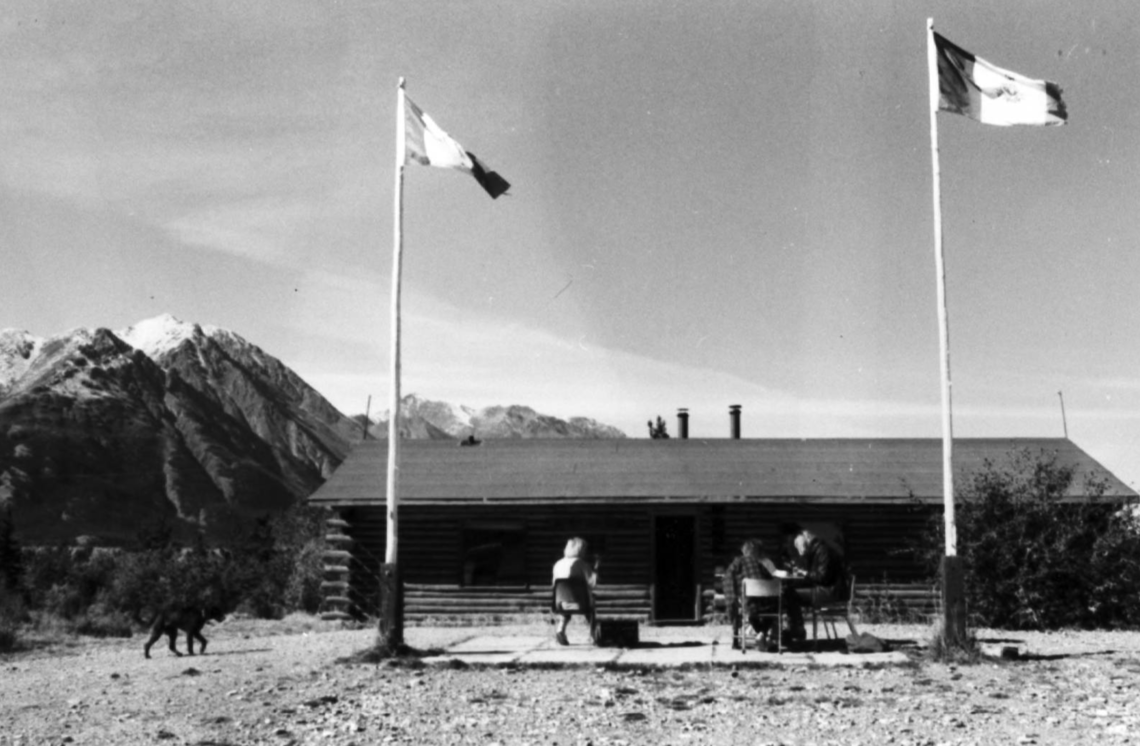 THE ARCTIC INSTITUTE OF NORTH AMERICA MOVES TO UCALGARY
Originally created by an Act of Parliament in 1945, as a nonprofit tax-exempt research and educational organization, and based at McGill University in Montreal. The institute moved to the University of Calgary in 1976 and in 1979 the Institute became part of the University of Calgary as a university research institute.
COMPUTER MODELING GROUP ESTABLISHED
CMG, the first of its kind in the world, is mandated to develop or purchase computer programs for petroleum and oil sands research simulations.
CANADIAN INSTITUTE OF RESOURCES LAW FOUNDED
Grows into the leading national centre of expertise on legal and policy issues relating to Canada's natural resources.

EYES IN THE SKY
Shell Canada Resources Ltd. donates 234,750 aerial photographs to UCalgary. This donation, along with 175,000 aerial photographs from SAIT, makes the university's collection one of the largest in Canada.
"ALTERNATIVE FUELS IN CANADA" PUBLISHED
The first book the University of Calgary Press publishes is regarding alternative fuels and is titled, "Alternative Fuels in Canada," by Charles Slagorsky of the Canadian Energy Research Institute.
SAGD EVOLVES AT UCALGARY
Roger Butler, holder of the Chair in Petroleum Engineering, develops steam-assisted gravity drainage (SAGD), assisting oil sands extraction outputs. This system is widely used today throughout the world.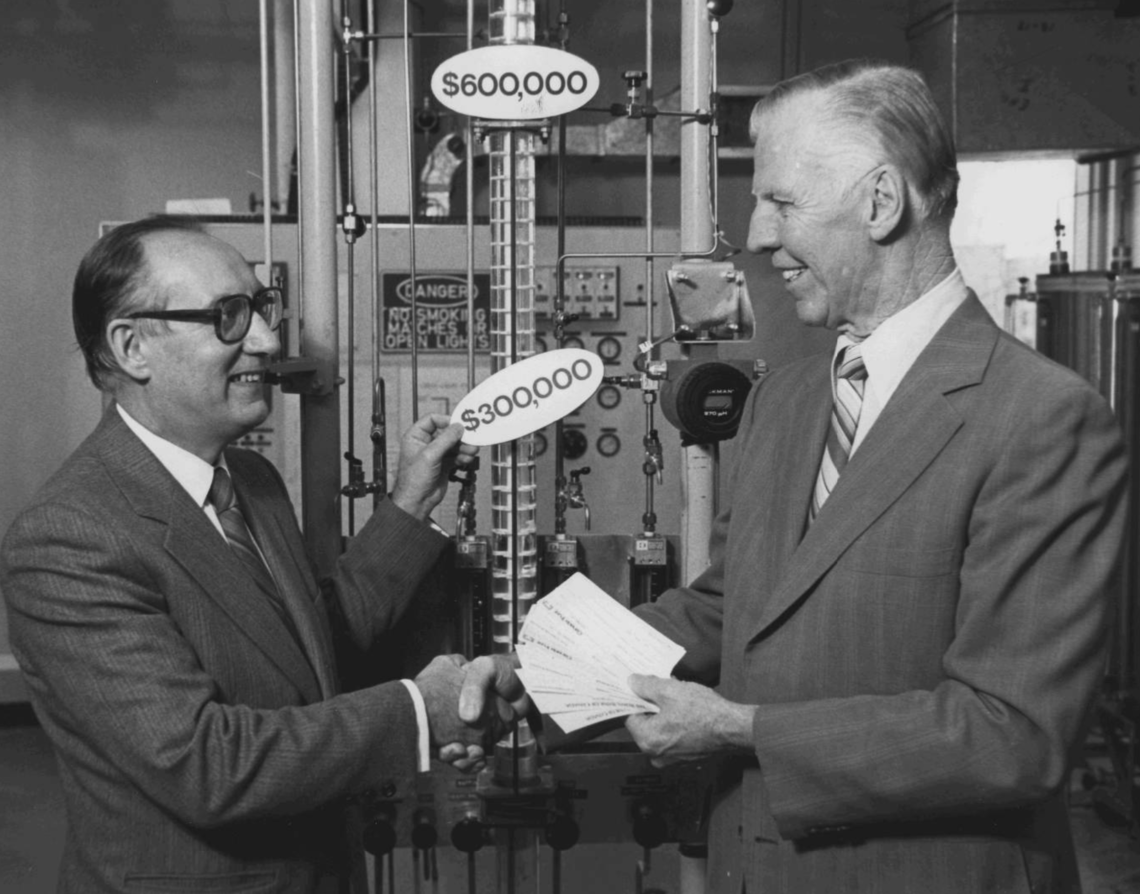 CONTRACT SIGNED TO UPGRADE ELECTRICAL EQUIPMENT ON CAMPUS
Since the 1970s, Physical Plant staff and management have worked to reduce the amount of, or make more efficient use of, the energy consumed on campus. An innovative contract was inked with Landis and Staefa Ltd. to upgrade the campus with more efficient electrical equipment and light fixtures, ultimately helping reduce both greenhouse gas emissions and UCalgary's utility bill.

UCalgary's Master of Science in Sustainable Energy Development (SEDV) is an interdisciplinary graduate program providing a balanced education related to energy and environmental management. A combined offering through the Haskayne School of Business, Schulich School of Engineering and the Faculties of Graduate Studies, Law and Environmental Design, SEDV is a unique program designed for professionals and students who are seeking a broad-based and comprehensive education in sustainable energy.
SEDV curriculum is delivered by recognized experts, leading academics and professionals from the associated faculties. This highly-qualified group works together to ensure the courses are relevant and speak to current themes seen in today's energy sector; it is this interdisciplinary blend that provides a unique experience for our graduate students.
Upon completion, graduates are equipped to effectively manage sustainable energy projects and operations while minimizing impact on the environment and maximizing the socio-economic benefits to society. SEDV alumni can be found in a variety of roles within oil and gas, renewable energy, government and non-government organizations, policy-making bodies, environmental consultation, etc. 
The MSc in Sustainable Energy Development grew from a partnership between the UCalgary, the Latin American Energy Organization (OLADE) and the Canadian International Development Agency (CIDA). Through these partners and collaboration with Universidad San Francisco de Quito (USFQ), the Energy and Environment Specialization (now SEDV) degree was offered in Quito, Ecuador beginning in 1996. This program was offered to students from Latin America, Central America, the Caribbean, Mexico, and North America during between the years of 1996 to 2010. Due to popular demand, the program was later offered at the UCalgary campus.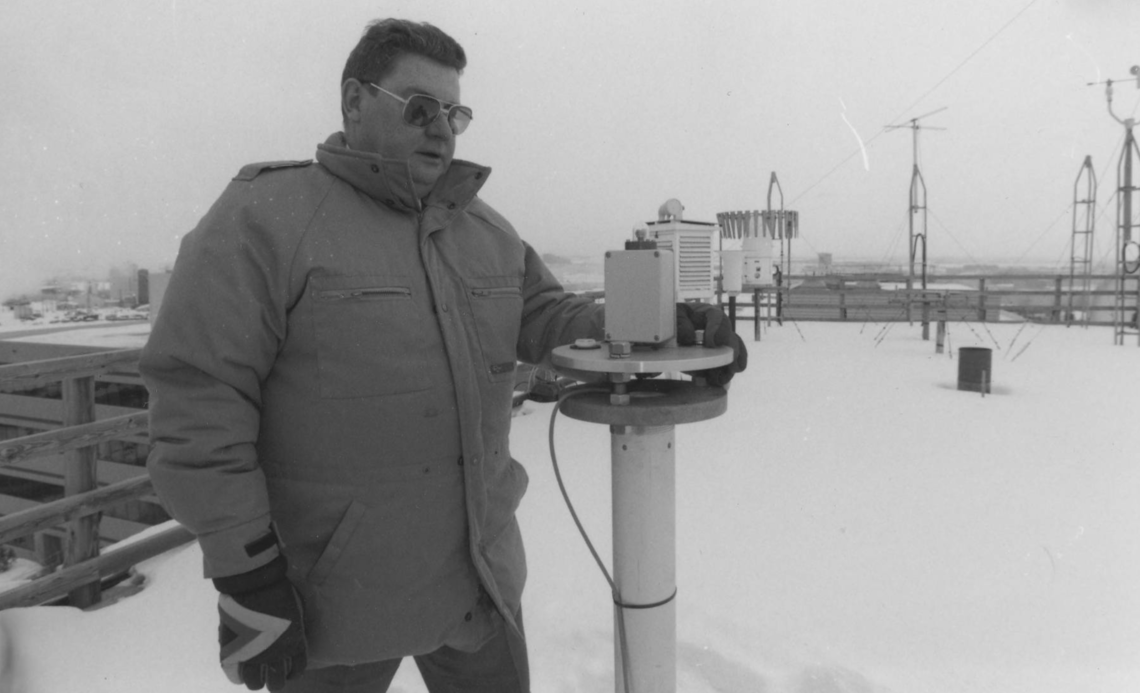 ENVIRONMENTALLY-FRIENDLY ASPHALT CREATED
Engineering professor Ludo Zanzotto develops new environmentally-friendly and durable asphalt made partially from recycled plastics and rubber tires. Today the City of Calgary Roads Construction Division work with Zanzotto's researchers to find innovative materials and road construction methods.
OILSANDS UNDER THE MICROSCOPE
Environmental Science students head to Fort McMurray to study impacts of industry on the land. Students visit oilsands operations near Fort McMurray and meet with local environmental and First Nations groups as part of the senior-level class on managing ecosystems disturbed by human activity.
CLIMATE CHANGE STATEMENT ACTION SIGNED
As a signatory to the University and College Presidents' Climate Change Statement of Action for Canada, the university has committed to leadership in addressing the climate change challenge. UCalgary is one of 25 Canadian post-secondary institutional signatories.
TEACH-IN ON GLOBAL WARMING ORGANIZED ON CAMPUS
Mishka Lysack, assistant professor in the Faculty of Social Work, organizes the first Teach-In on Global Warming and Climate Change at the University of Calgary.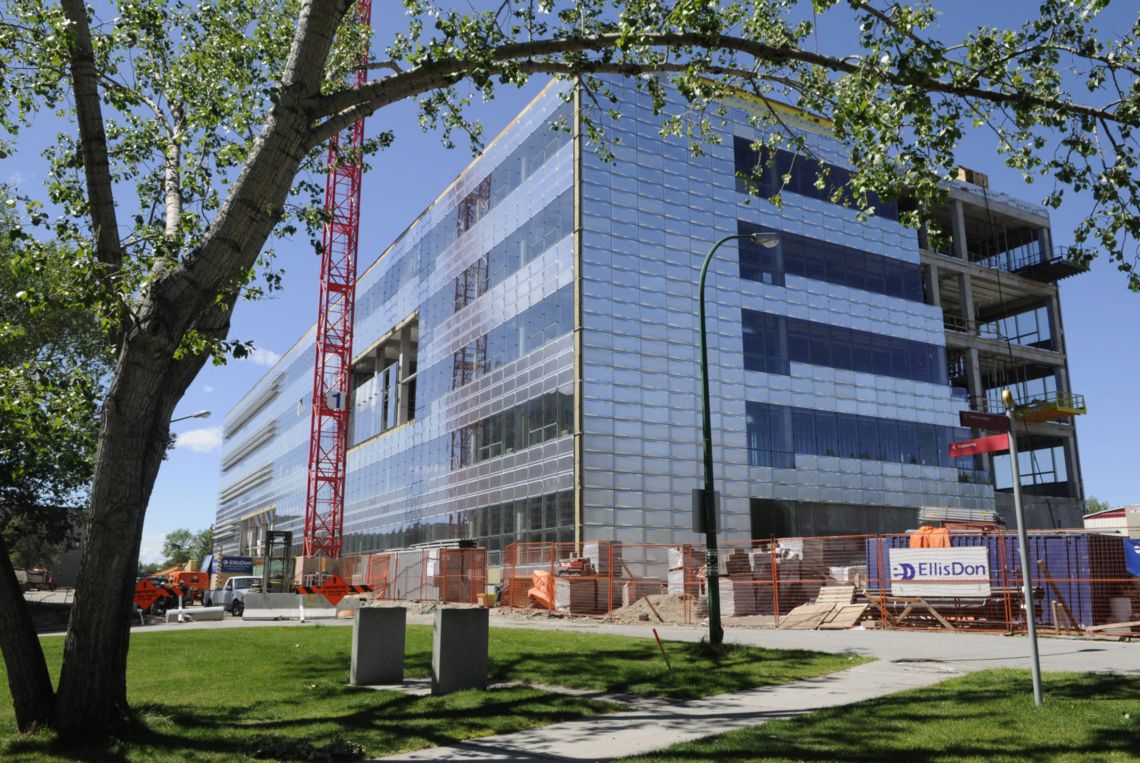 UNIVERSITY EMBRACES SUSTAINABILITY POLICY
In an effort to confirm the university's commitment to advancing the pursuit of sustainability in teaching, research, community service and operations, a sustainability policy is created. Today the university is engaged in a pan-university approach including curriculum, research, campus operations and community engagement.

GLOBAL ENERGY EXECUTIVE MBA PROGRAM INTRODUCED
A one-of-a-kind, energy-based graduate business degree designed to help transform the global energy industry by preparing the next generation of leaders for its complex and evolving challenges.
GLOBAL RESEARCH INITIATIVE LAUNCHED IN CHINA
UCalgary takes a leadership role in driving innovative research in unconventional oil and gas in China and around the world.
EXPERT IN NANOPARTICLES RESEARCH WELCOMED
Steven Bryant is welcomed as Canada Excellence Research Chair (CERC) in Materials Engineering for Unconventional Oil Reservoirs.
UCALGARY GREEN ROOF
The rooftop of the Earth Sciences building is living lab. Researchers seek to answer the long-term environmental affects of expanding a green-roof strategy to an entire campus or city.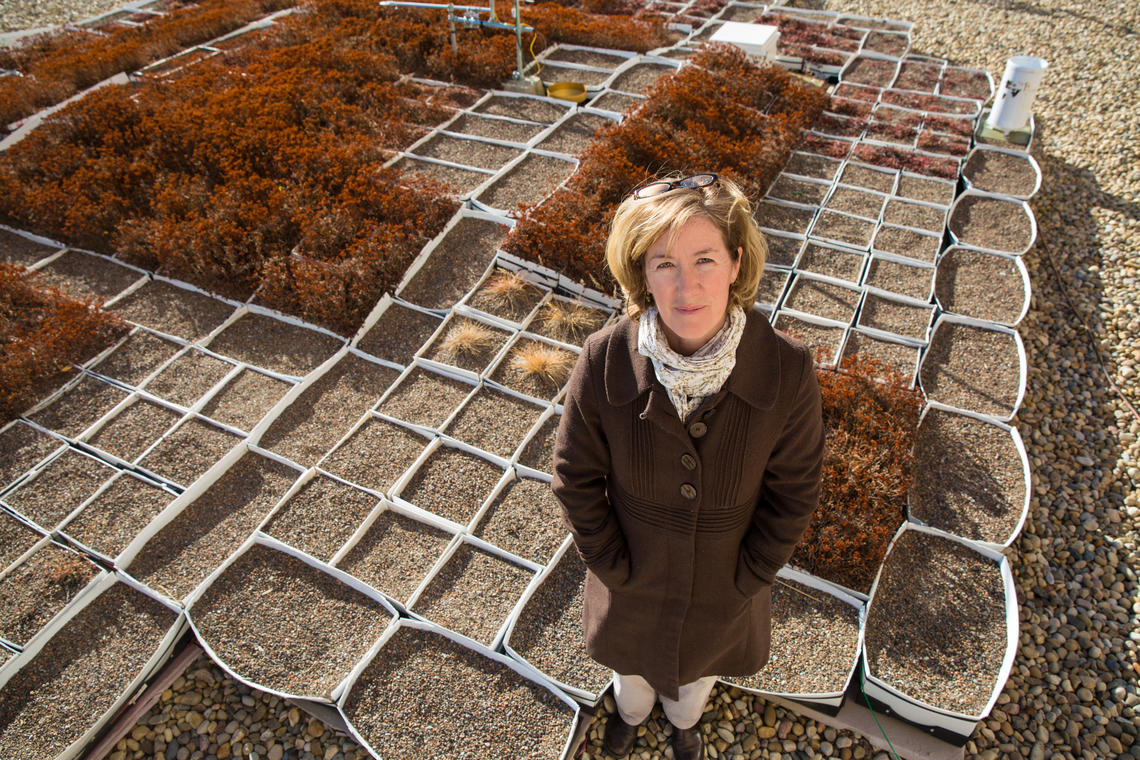 ENERGY RESEARCH STRATEGY LAUNCHED
Research underway to deploy solutions in the areas of energy supply and demand disparity, safe and reliable energy sources, responsible stewardship of resources, protecting the environment and people from harm.
UCALGARY RECEIVES GOLD RATING IN SUSTAINABILITY
First Alberta institution to achieve a STARS Gold rating. STARS is the Sustainability Tracking, Assessment and Rating System measuring sustainability is included in all aspects of higher education.