What is the World's Challenge Challenge?
This innovative competition is an exciting way for UCalgary students to engage with other students from around the world to address global challenges from a wide variety of disciplines for a chance to win a top prize of $30,000. By participating, students will develop their critical thinking skills, global mindset, leadership, research, and presentation skills.
In teams of two to four members from the University of Calgary, you will develop and pitch a solution with a global impact that addresses one or more of the United Nations Sustainable Development Goals.
The 1st-place winner from UCalgary's Finals are invited to a virtual conference and Global Final competition hosted annually by Western University and a chance to compete for a top prize of $30,000. Finalists have an opportunity to participate in virtual academic events, generate further discussion around global issues, and network with some of the best and brightest students from around the world! 
For more information on the competition, rules, partners, and the final competition, please visit the World's Challenge Challenge page at Western University
Important Dates and Deadlines
Applications Open - December 5, 2022
Information Session - January 6, 2023 at 2:00pm
Application Deadline - January 16, 2023
Semi finals - February 6, 2023 from noon to 3:00pm
Finals - March 8, 2023 from 1:00pm to 3:00pm Register Here
Global final - TBA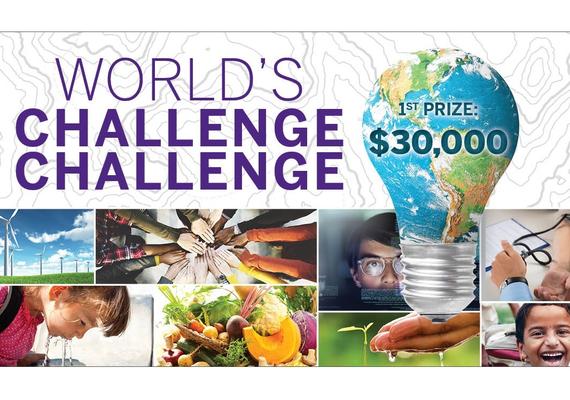 Applications for 2023
Click the link below to apply for the Winter 2023 iteration of the World's Challenge Challenge! Applications will close on January 16, 2023.