Each year, a new cohort of Global Learning Ambassadors joins UCalgary International! Ambassadors are current students with diverse international experiences who are passionate about sharing global learning opportunities with the UCalgary community.
The Ambassadors team takes on a variety of roles during the fall & winter semesters, such as:
Providing drop-in advising and directing students to information about global learning programs, application processes, eligibility, funding, and more
Managing the front desk of UCalgary International to assist students visiting the office
Supporting UGo (UCalgary Global Online) students and leading online events
Promoting global learning opportunities on social media @UCalgaryAbroad 
Promoting global learning opportunities in person with print materials & classroom presentations
Participating in a training program to develop their cultural competency skills and cross-cultural communication & leadership skills
Sharing their own international experiences with other interested students and the broader
UCalgary community
Drop-in Advising
Come speak with a Global Learning Ambassador about your international opportunities! Ambassadors are UCalgary students who are trained to answer general questions about programs, application processes, etc. Many of them have also studied abroad in the past or are international students themselves, so they are a great resource to learn about the student experience abroad.
Meet the 2022-2023 Ambassadors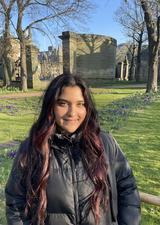 Abhedika (Abby) (she/her)
BComm Finance, 4th Year
Although I am a Haskayne student, I opted to do a regular exchange at the University of Copenhagen with my best friend! The city was absolutely stunning and had amazing urban planning. I got to travel throughout Europe for very cheap and experienced so many beautiful cultures. As well, I took really cool courses that I wouldn't have gotten the chance to take here, such as Nordic Mythology. I met people from around the world and made some amazing friendships. Going on an exchange has really helped me grow both as a person and academically. I would 100% recommend going on exchange, especially in Denmark!!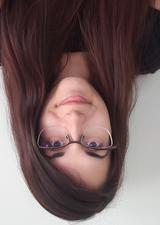 Adrienne (she/her)
BSc Biological Anthropology & Health and Society, 4th Year
I went to Mexico for the Maya Archaeology program. My favourite part was being 100% surrounded by nature. Being completely remote in the middle of the jungle for a week was a much-needed break from technology - it's amazing what reconnecting with nature can do for your mental health! The second week, we were able to visit many archaeological sites like Calakmul and appreciate their beauty firsthand. I learned a lot working side-by-side with researchers and I'm still in contact with many of the people I met. The appreciation of nature and the friendships made on this trip can't be replaced.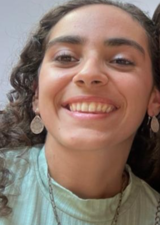 Aïda (she/her)
BA Politics & Government, 3rd Year
Global Learning Experience: International student from Sciences Po Paris
Hi! I'm an international student from France, but I am originally from Morocco. I am currently at the University of Calgary to do an exchange year. I couldn't but accept this opportunity to join the Ambassadors, knowing that I will be working with a supportive team and have the chance to meet students from all around the world. Global learning is about sharing experiences, sharing knowledge, and coming closer to other cultures. Traveling is a journey towards humility and humanity as it helps you broaden your worldview, in addition to creating a climate of respect and tolerance. I am so looking forward to meeting you all. Don't hesitate to drop by!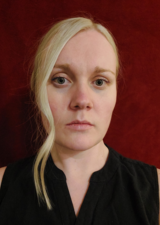 Casey (she/her)
BSc Honours Biological Anthropology, 4th Year
Global Learning Experience: Belize Primatology Group Study Program
My global learning experience left me feeling empowered. Participating in a Group Study Program in Belize allowed me to realize my potential, while cementing my future pursuits. I discovered that I am very capable even in the most trying of circumstances, made life-long friends, and found that my childhood experiences chasing cows around the farm translates well to tracking primates through the jungle. I would highly encourage others to pursue global learning opportunities as they are invaluable.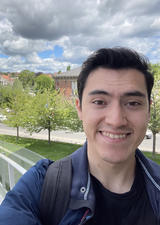 Luis (he/him)
BSc Civil Engineering, 4th Year
I am glad that I traveled to Denmark for an exchange program because I was able to make memories that I will never forget. I made great friends, learned about new cultures, and expanded my perspective of the world. Similarly, I took classes that furthered my undergraduate degree and helped me grow as an engineer. I greatly recommend you try global learning because there is so much to gain from it, and it is too much fun.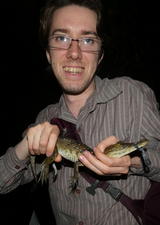 Malcolm
BA Geography & BSc Ecology, 6th Year
Global Learning Experience: Tropical Biodiversity & Conservation in Belize Group Study Program
My experience through global learning was wonderful. Being able to travel with professors and learn from local experts has broadened my horizons and helped me in determining what direction that I wish to take my academic and professional career. The bonds that I formed with my fellow students have also been the strongest ones that I have made with anybody at the university thanks to the fantastic shared experience we all had. I truly believe that students who can take the opportunity to learn in a different culture and setting should absolutely do so and the university offers a great system to facilitate that.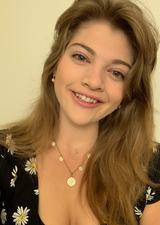 Micah (she/her)
BSc Biological Anthropology & BA Archaeology, 4th Year
Over the summer I participated in a group study program in Mexico. I was able to apply my knowledge from the classroom to real life archaeological situations and gain firsthand experience. Along the way I made some amazing connections and friendships. I would recommend studying abroad to everyone and would love to help you navigate your next big adventure!!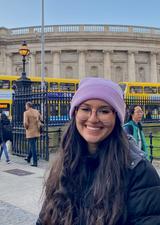 Raneem (she/her)
BSc Natural Science, 4th Year
I was lucky enough to spend a semester abroad in Copenhagen, Denmark with my best friend! This experience was nothing short of incredible and easily one of the best decisions I could have ever made. I was able to study new subjects that fascinated me and travel through Europe at the same time, taking pictures, and trying new foods. I made some amazing memories, and friends, and learned many life lessons along the way! If you are ever thinking about doing a Global Learning Program I would highly recommend going for it. It is an experience you will never forget!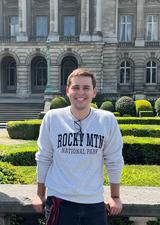 Sebastian
BA Communication and Mass Media Studies, 4th Year
Global Learning Experience: International student from Colombia
During my time in Canada, I met many people worldwide, which opened my eyes as I had not met so many people from different backgrounds in Colombia. I made friends with many exchange students who told me how great their experiences were and all the things they learned abroad. I traveled with them around the provinces and saw beautiful landscapes; thanks to seeing Canada with them, I wanted to internationalize my degree, and after many tries and a pandemic, I was able to get into an exchange program for next year. Hopefully, I will see another culture while learning, similar to my current international experience but with a new culture!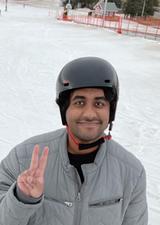 Shashank (he/him)
PhD candidate, Civil Engineering, 4th Year
Global Learning Experience: International student who studied in France & Germany
My international experience in France/Germany was a really enriching experience for me as I was able to learn about different cultures both in France and Germany, both in academia and the society at large. This program was a bi-national M.Sc programme between Strasbourg and Freiburg, where I had the opportunity to meet a lot of people from very different cultures and quickly learn to adapt to the different education systems in both the countries. I hope to share this knowledge with other students wishing to get a unique experience abroad.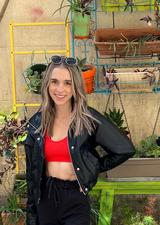 Tori (she/her)
BSc Biological Science, 4th Year
Global Learning Experience: Exchange at the University of Leeds
In Winter 2022, I participated in an exchange at Leeds, in the United Kingdom. This was truly a once in a lifetime opportunity, as I had the chance to experience the cultural diversity the UK has to offer. Along with meeting so many new friends and learning a vast number of new customs and cultures, I was able to take unique courses, including a beer brewing course! The best part, however, was participating in this exchange with my best friend. Together we were able to explore and travel across Europe and I can honestly say it is something I will never forget. I am so grateful to have gotten this opportunity and strongly encourage everyone to consider doing a global learning program.
Want to talk to an ambassador?
Are you interested in getting involved?
Joining the Global Learning Ambassadors team is a great way to develop your leadership qualities and work on skills such as public speaking & community building. It also connects you with like-minded students and helps you build your international network! This opportunity will be added to your UCalgary co-curricular record and can be used as professional experience or a reference on your resume. Learn more about the available positions below.
Ambassadors make up the majority of the Global Learning Ambassadors team. They commit 2-4 volunteer hours per week.
Who is eligible to be an Ambassador? 
Must be a current UCalgary student
Both degree-seeking students and non-degree-seeking students (e.g. exchange or visiting students) are welcome to apply
Prior international experience is a benefit; students who have participated in a UCalgary global learning program (travel-based or online) may be given priority
Click here to view the detailed job description for 2022-2023.
Program Assistants are ambassadors who take on extra responsibilities and leadership roles within the team. They commit on average 10 volunteer hours per week, and receive an honorarium each semester.
Who is eligible to be a Program Assistant? 
Must be a UCalgary degree-seeking student
Prior international experience is a benefit; students who have participated in a UCalgary global learning program (travel-based or online) may be given priority
Returning applicants (e.g. applicants who were Ambassadors in a previous year) may be given priority
Click here to read the detailed job description for 2022-2023.
Applications for 2022-2023 are now closed. Applications typically open once per year in the summer - check back on this webpage for updates.