The complex fluids lab, headed by Professor Giovanniantonio Natale, is a young research group at University of Calgary in the Department of Chemical and Petroleum Engineering.
The group focuses mainly on problems related to colloidal science and rheology. Our activities focuses on rheology of anisotropic particles, magnetic micro/nanoparticles dynamics, emulsions behaviour, multiphase flows, and active matter. We use experiments, simulations, and modeling to quantitatively answer new research questions and industry challenges. Our diverse group actively collaborates with industry, scientists and engineers from many disciplines. In practical terms, some of our research has been initiated and sponsored by industrial applications in oil-field services, fiber filled composites, nanocomposites, emulsions dynamics, encapsulation process and medical/clinical applications.
We are always looking for new challenges and collaborations. Feel free to contact and visit us.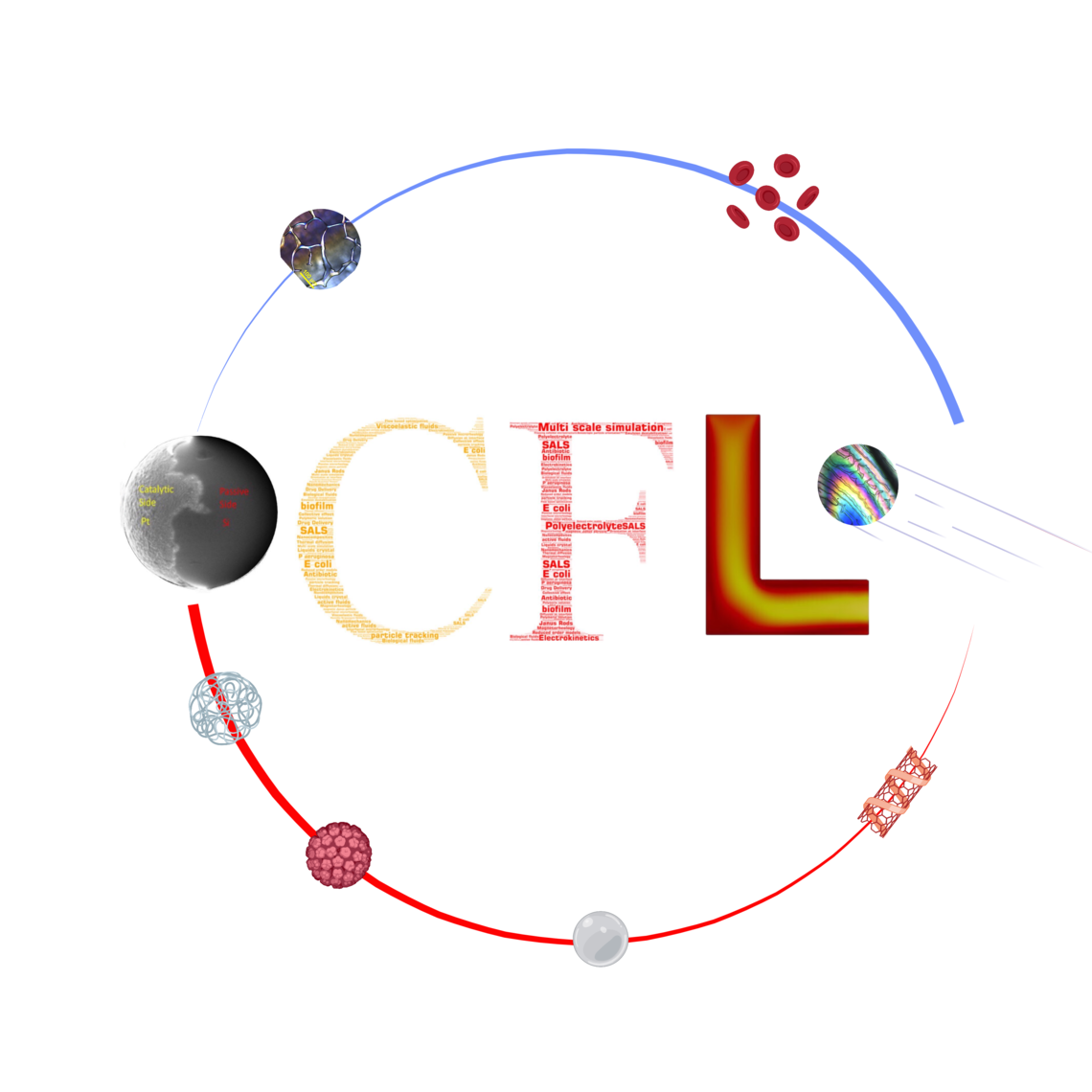 We are currently searching for highly motivated and dedicated students to join the group. Please email Dr. Natale if you are interested in joining, and include a description of your research background, a current CV, and a short one page statement of why you want to study colloidal science and/or rheology. Please, check the department guidelines to ensure that you will meet the requirements for admission: https://www.ucalgary.ca/future-students/graduate/explore-programs/chemical-petroleum-engineering-doctor-philosophy-thesis-based 
Experience in low Reynolds hydrodynamics, rheology, microscopy and colloidal science is definitely an asset. Also, researchers with different backgrounds than chemical engineering (physics, chemistry, applied mathematics, etc.) are also very welcome.
Useful Resources:
Associate Professor
Dept. of Chemical & Petroleum Engineering
Schulich School of Engineering | University of Calgary
END 204B - 2500 University Drive NW, Calgary, AB T2N 1N4
403 220-5980 | gnatale@ucalgary.ca