Dec. 9, 2019
Winter 2020 UPass available*
*Winter 2020 term, lost stickers cannot be replaced until Monday, Jan. 20, 2020.
Jan. 1, 2020
Winter 2020 UPass valid
Jan. 24, 2020
Deadline to return Winter 2020 UPass sticker for students who have changed enrolment status from full-time to part-time, and are no longer eligible to participate in the UPass program.
April 20, 2020
Spring/Summer 2020 UPass available to eligible students.
April 30, 2020
Winter 2020 UPass expires
Lost, stolen or worn out UPass stickers. You will need to purchase transit passes/tickets to ride until your Unicard and Upass stickers are replaced. Learn more.
UPass and Student Misconduct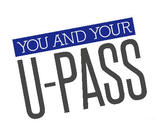 UPass is Only For You
The UPass is only valid for the student to whom it has been issued.

UPass stickers are only provided legally through our UPass locations.

Students found in violation of this not only jeopardize the UPass program for all students but may also face Non-Academic Misconduct proceedings.