Course Offering
THE CHEMISTRY AND TECHNOLOGY OF SOUR GAS PRODUCTION, SULFUR RECOVERY, SULFUR HANDLING AND STORAGE OPTIONS
Instructors:  R.A. Marriott, P.M. Davis, M. Madekufamba, C.B. Lavery, F. Bernard and R. Prinsloo.
DATE: 7th to 9th December, 2021.
LOCATION: Calgary, Canada
This three-day course is aimed at individuals involved in the sour gas/elemental sulfur production and processing industry. No detailed chemical knowledge is required but an appropriate background in related technical fields will be helpful to participants.
________________________________
CHEMISTRY FUNDAMENTALS ASSOCIATED WITH SOUR GAS PRODUCTION AND SULFUR DEPOSITION
This two-day course is intended to instruct technologists, scientists, engineers and non-technical personnel about the basic principles of sour gas production chemistry and in particular, how they relate to elemental sulfur, sulfur compounds, and their effect on fouling and corrosion. It is also intended to provide a forum for presentation of experiences and discussions concerning existing practices and new developments.
VENUE: Various locations; this course can be tailored to specific Client's needs.
________________________________
If you have any question about these courses, or if you would like to register, please contact ASRL by phone at +1-403-220-5346 or by e-mail at asrinfo@ucalgary.ca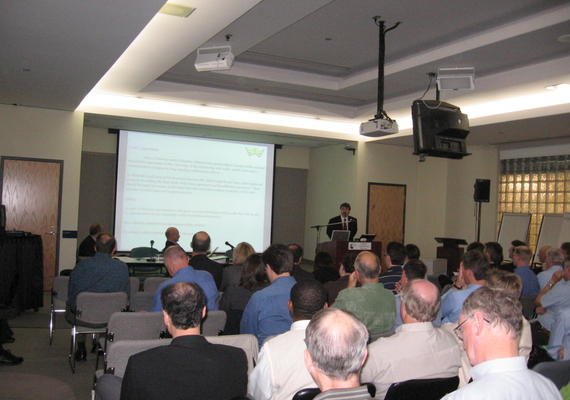 ASRL Course
The course brochure is not available at the moment