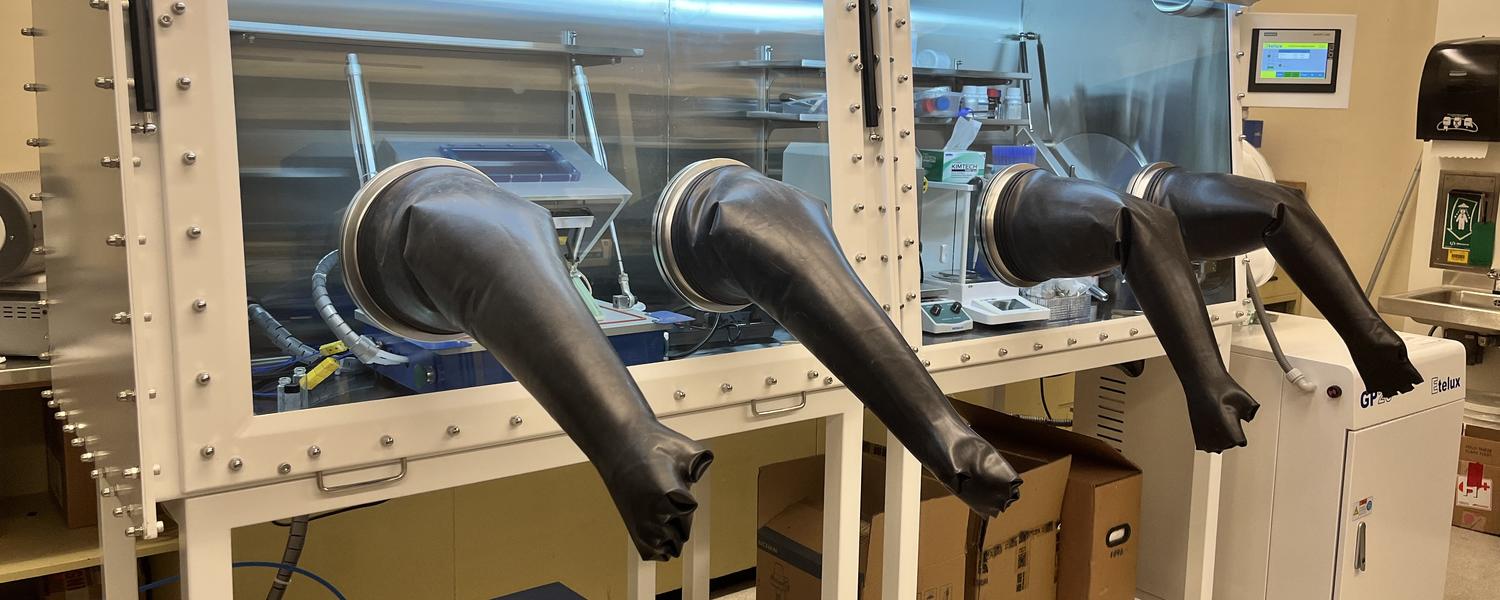 Advanced Ionics for Sustainable Energy Laboratory (AISEL)
Advanced automotive battery conference (AABC)-San Diego
AABC was founded more than twenty years ago to review the status of automotive battery technology and provide informed glimpses into the future. The program uncovers the underlying technical and business issues that will impact the pace and path of vehicle electrification worldwide.
At this event, Prof Venkataraman Thangadurai gave a tutorial lecture on the development of state-of-the-art solid-state Li-ion and Na-ion electrolytes for all-solid-state batteries with emphasise on ionic conductivity and chemical and electrochemical stabilities.
Congratulations to our Graduate Students who have been awarded with Scholarships
The Advanced Ionics for Sustainable Energy Lab (AISEL) works in the area of advanced  all-solid-state batteries, solid oxide fuel cells (SOFCs), and gas sensors. Some of the current research projects include:
CO2 and humidity stable solid-state ceramic proton conductors, fast oxide ion electrolytes and mixed ionic-electronic conductors (MIECs) for advanced solid oxide fuel cells
Ceramic Li-ion conducting membranes based on the Li-stuffed garnet to replace the state-of-the-art electrolyte system. Ceramic membranes can provide benefits such as battery safety and high voltage for next generation high energy density all-solid-state batteries 
Electrocatalysts for improving the electrode kinetics of Lithium-sulfur batteries, CO2 reduction and ammonia synthesis.
Novel ceramic materials for sensing various gases such as CO2, SOx, NOx, H2 and humidity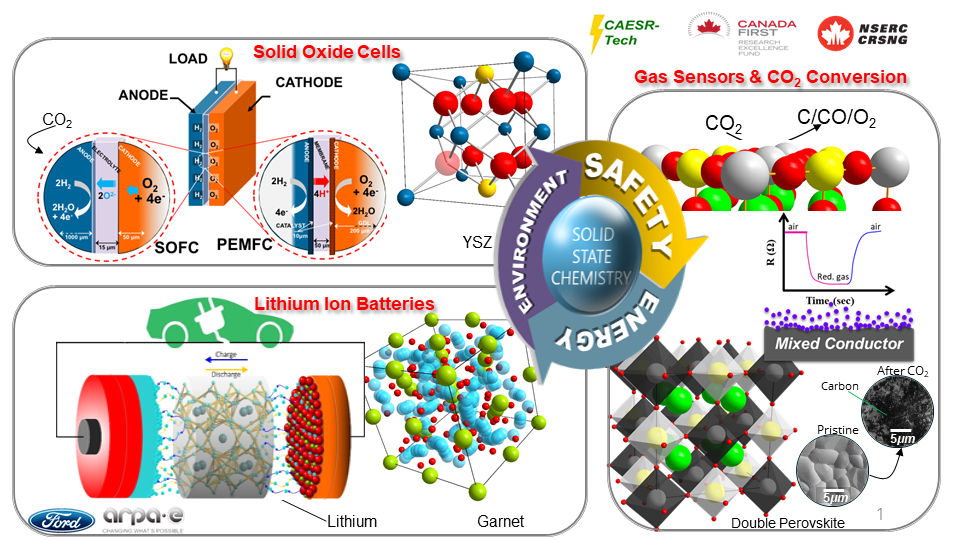 Credit: Suresh Mulmi
Thangadurai Group ensures that all individuals are given equal opportunities for open positions. 
Accepting applications for Postdoctoral studies, starting May / September 2023. For more information, please click here.
Last updated January 6, 2023