Emergency Warden Program
Emergency Warden volunteers assist in the evacuation of campus facilities.
The Emergency Warden Program is one component of the University of Calgary's Emergency Management program. The primary role of Emergency Warden volunteers is to assist in the evacuation of campus facilities. During evacuations, Emergency Wardens collect and share valuable information that helps first responders determine priorities and quickly ensure the safety of everyone affected by the incident.
Why Volunteer as an Emergency Warden?
Role-Specific Training
Emergency Wardens are provided with training specific to their role. Additional training is also available online through through EHS and Emergency Management.
Gain Confidence in Providing Support
Participate in drills to put your training to the test and gain confidence in providing support during an emergency.
Build Workplace Relationships
Expand your network and build relationships with personnel from other departments in your building.
Foster a Safe Campus Community
The University of Calgary is committed to providing a safe campus community, do your part in fostering this environment.
Learn to Effectively Communicate
Emergency Wardens will learn how to effectively communicate and build strong interpersonal relationships.
Skill Development
Participating in the Emergency Warden Program will expand your current skill set and diversify your abilities.
Collect and Share Information
Collect and share valuable information that helps first responders determine priorities and ensure the safety of all persons affected by the incident.
Assist Emergency Management and Campus Security
Assist the Emergency Management department and Campus Security during large-scale responses on campus or within the community.
Educate
Promote awareness and education surrounding emergency preparation and response in our campus community.
Support
Provide support to students, employees, and visitors before, during, and after an emergency situation
Implement University Procedure
Assist in the implementation of university emergency response procedures before, during, and after emergency events.
Become an Emergency Warden in Four Steps
Complete Emergency Warden Training
Contact Emergency Management
Meet with your Senior Building Warden
Receive Your Zone Assignment
Find and Update Warden Information Online
The Emergency Warden SharePoint site was built to help the university community accurately record and access warden information. You can request access to the Emergency Warden SharePoint site with your IT Username and password — you'll be asked for a brief explanation of why you want to use the site.
Here's what it can do for you: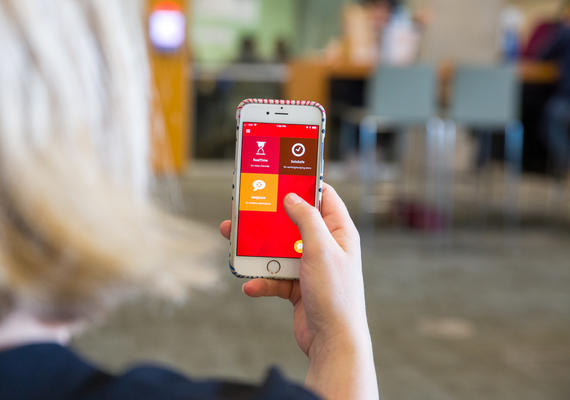 Download UC Emergency Mobile
UC Emergency Mobile delivers alerts and updates that can save lives and prevent injury. The app is one part of the university's emergency management plan and a big part of creating a safe and healthy living and learning environment for everyone on campus.