COVID-19 Response
Information for the campus community
Working from home:
Effective Sunday, March 22 all faculty and staff who can perform their work from home should do so, until further notice. Only those that are performing functions that require them to be on site should work on campus. 
Need IT help? How to use Office365, map to a network, use VPN/MFA from home etc.
Improve Your Ergonomic Approach at home. Learn more. 
Working on campus
As was shared earlier with the campus community, we remind everyone that only those who need to be on campus should be on campus. If your studies or work require you to come to campus in person, please practice the social distancing guidelines recommended by the Government of Alberta, such as: Keep at least six feet (the length of a bicycle) from others. Avoid overcrowding in elevators or other enclosed spaces. Wash or sanitize your hands after touching communal surfaces.
We also ask that you take safety precautions that reflect how quiet campus is right now. If you have to come to campus in person, please let somebody know where you'll be and how long you'll be there, or come with a (six-foot-away-from-you) buddy. Please don't be surprised if a member of our Campus Security approaches you to see if you're OK. Your safety is important to us. 
Final grades: Winter 2020 term
UCalgary has made the decision to offer students the choice, for each course they complete in the Winter 2020 term, to either accept their final course grade or opt for Credit Received (CR)/Fail (F). Students will make this choice after they complete their Winter 2020 courses and receive their final grades.  Learn more. A FAQ about the CR/F option has been posted online. 
Convocation
The spring Calgary Convocation ceremony, and the Indigenous Graduation Pow-wow have been postponed until the Fall of 2020. More information about alternate arrangements will be made available by early May. Read Chancellor Deborah Yedlin's full message.  Read an FAQ for students
Support and volunteer during the COVID-19 pandemic
The health and well-being of our UCalgary community is extremely important to us. To best support our community, we have created the Campus Community Needs Assessment website.  If you are need of assistance with basic needs, physical or mental health supports or any other assistance, please visit this site and fill in the form.
If you are a UCalgary staff, faculty, student or alum who has the volunteer capacity to help, we would encourage you to register at the new COVID-19 Volunteer Support website and we will match you with a member of our community in need.
All 2020 Spring and Summer term courses will be offered online
All credit courses offered in the upcoming 2020 Spring and Summer terms will be delivered remotely. In light of the projections for the progression of COVID-19 in Alberta in the upcoming weeks and months, we want to provide certainty for our students and academic staff as they prepare for the these sessions. This decision will provide our instructors with as much time as possible to design and transition courses for remote teaching and learning in order to enable a high-quality student experience.
Undergraduate Research Experiences: Spring and Summer 2020 terms
A number of undergraduate students have asked us if summer research experiences such as the Program for Undergraduate Research Experience (PURE) will be affected as a result of COVID-19. We are actively looking at preserving as many research experiences for our undergraduate students under this program as possible, while being consistent with the steps being taken to limit the impact of COVID-19. We realize that this program provides financial support for our undergraduate students, and are confirming that PURE will not be cancelled. We will provide more clarity on the revised nature of this program as soon as possible.
Other award programs that provide rich research experiences for our students are undergoing similar reviews. Decisions related to those programs will be communicated once reviews are completed. We will also be examining situations where an individual researcher has an informal arrangement with students (outside PURE or an external agency). If you are considering such an arrangement, please contact vpr@ucalgary.ca
New building hours of operation effective Thursday, March 26
Beginning on Thursday, March 26, building access on all of our campuses will switch to: 9 a.m. to 4 p.m. Regular hours will continue at the Cumming School of Medicine Foothills campus. Reminder: Effective March 22, all faculty and staff who can perform their work from home were asked to do so until further notice. Only those who are performing functions that require them to be on site should work on campus.
The Kinesiology building on main campus will be closed effective today until further notice. The Sport Medicine Centre will remain open and will be accessible through the external entrance only.
Research
Researchers have been given additional guidance on operations
Cases on campus:
On March 21, the University of Calgary was made aware that an individual associated with the Haskayne School of Business and on our Spy Hill campus have tested positive for COVID-19 (coronavirus). These cases, in conjunction with the cases announced on March 20, trigger increased preventative measures.
What's open and closed:
Additionally, the Taylor Family Digital Library and vendors on campus, including vendors in MacEwan Student Centre and Yamnuska Hall, are now closed. The Landing will remain open for students in residence.  Check here for opportunities to access library support remotely  

The SU office will be open from 11 a.m. – 2 p.m., Monday through Friday. Please see their website for updates on SU services.  
As part of UCalgary's continuing efforts to minimize the spread of COVID-19, the field research stations operated by the Biogeoscience Institute will suspend activities and visitors until June 30, 2020. The change affects two field stations: Barrier Lake Station, located in the Kananaskis Valley, and the R.B. Miller Station, located in Sheep River Provincial Park.
Residence:
UCalgary is encouraging all students in residence that have the ability to go home to do so no later than Sunday, March 29. We understand this will not be an option for everybody and we will continue to accommodate any students that cannot go home, including international students. We will be working with students in the coming days to begin transitioning all students who remain in residence to buildings without shared bathroom facilities. More details on this plan will be coming shortly.
Travel update for students planning to come to Canada
The Government of Canada has clarified exemptions to the travel restrictions for international travellers seeking to enter Canada that were announced on March 16 and took effect on March 18. These exemptions now include international students on a valid study permit.  Learn more. 

Parking 
Payroll deductions for faculty and staff parking permits on main campus and Spy Hill will be suspended, effective April 1. The suspension will remain in effect for all full or partial months until the work from home direction is rescinded. There will be no partial refunds processed for March.
All UCalgary parking lots on main campus and Spy Hill will be complimentary effective Tuesday, March 24, 2020. Complimentary parking will remain in effect until the date that the work from home direction is rescinded.  Read more
All events cancelled
All planned, in-person university events on our campuses are cancelled immediately. Until further notice, the scheduling of future campus events is on hold.
Recreation facilities closed
Effective immediately, all current Active Living and Outdoor Centre programs have been cancelled and all our recreation facilities at the University of Calgary campus are now closed. This measure was taken to ensure the safety and health of the campus and Calgary community, including those who take our programs.
Campus cleaning
As a preventive measure, the university's cleaning teams will be concentrating efforts on high-touch areas such as door handles, door rails, food courts and restrooms. Learn more
Mail on campus
All deliveries of equipment/research materials will continue as long as a delivery location remains open. 

If a delivery location is closed, please contact Integrated Service Centre

at

scmhelp@ucalgary.ca

or by phoning 403-220-8800 to advise of an alternate location to deliver items.

As of today, all deliveries to Foothills campus are continuing as normal and Bio Sciences/Chemistry/Geology deliveries have been streamlined to Chemistry.

Finance and Development, including OVC, will receive mail every Friday to ensure year-end requirements are met (i.e. cheques are delivered as needed).

The Registrar's office will receive mail every day.

All other areas on campus will have mail delivery suspended, pending notification that the area is open and mail delivery is required. 

If your area requires mail delivery once or twice per week, or where you need to advise about an alternate delivery location, please contact Integrated Service Centre

at

scmhelp@ucalgary.ca

or by phoning 403-220-8800. 
Town Hall
UCalgary held a COVID-19 town hall on March 19, 2020.  You can watch it on-line.  Please note, COVID-19 is an evolving situation and some of the information presented in the video may no longer be valid.  
AHS Updates
Accurate and up-to-date information for Albertans is available from Alberta Health Services.
Information for Faculty and Staff - NEW
At the University of Calgary, the health and safety of our community is our number-one priority; our employees are a big part of that community. The COVID-19 crisis is rapidly evolving, and business continuity planning is ongoing for faculty, staff and students.
As communicated on March 21st, all faculty and staff who can perform their work from home are directed do so, until further notice. Only those that are performing functions that require them to be on site should work on campus.
Faculty and staff who will be working from home but need to come to campus to retrieve things from their office should have done so by now. For those who haven't, please coordinate any trip to campus with your supervisor, as we want to ensure not everybody comes to campus at once to allow enough room for social distancing.
The following guidelines are temporary to help address the COVID-19 crisis and should be implemented until the end of classes on April 15, 2020.  We will continue to reassess the situation and may alter our approach after April 15, 2020.
Travel anywhere outside of Canada suspended until September 2020
UCalgary has suspended all travel anywhere outside of Canada until September 2020, and is asking students, faculty, staff and visitors returning from travel outside of Canada to self-isolate away from campus until they have been back in Canada and symptom free for 14 days.
All UCalgary students and non-academic staff in Europe are required to leave their exchange placement, internship, research or other program abroad. We strongly encourage academic staff to leave as well. Canadians should return to Canada. International students should follow the guidance of their home countries. If you are an international student currently outside Canada and have questions about what to do, you can email UCalgary at international.advice@ucalgary.ca.
As the situation changes, up-to-date travel information for UCalgary is available on the Risk website.
Anyone planning for future travel on UCalgary business is encouraged to complete a travel registration form well in advance of travel dates so you can be advised immediately if you may be impacted by further UCalgary travel restrictions.
All travellers should be aware that the situation continues to change rapidly ensure your travel plans are flexible, purchase travel insurance with COVID-19 cancellation coverage, and avoid non-refundable bookings, if possible.
Self-isolation for returning travellers
Anyone returning from travel from anywhere outside of Canada should self-isolate away from campus until they have been back in Canada and symptom free for 14 days.
Those affected are asked to contact their supervisor, manager, instructor or other relevant contacts as soon as possible to arrange to self-isolate. People self-isolating without any symptoms, should expect to work or study at home for 14 days. Employees will continue to receive pay and benefits without interruption. Individuals who are symptom free after the 14-day isolation are welcome to come back to campus. Medical documentation is not required — nor should be requested — to return to campus.
Self-isolation means avoiding situations where you could infect other people. The following is important advice from AHS about self isolation:
Avoid all situations where you may come in contact with others, such as social gatherings, work, school/university, child care, athletic events, faith-based gatherings, healthcare facilities, grocery stores, restaurants, common eating areas like the Dining Centre or food courts, shopping malls, communal laundry, and any public gatherings.
When possible, avoid public transportation including buses, taxis, or ride sharing.
As much as possible, you should limit your contact with people and avoid having visitors to your home. It is okay for friends, family or delivery drivers to drop off food or other things you may need. You can also use delivery or pick up services for errands such as grocery shopping.
If you need to leave your home for an urgent errand, you can further reduce risk of spread by wearing a surgical mask while you are out.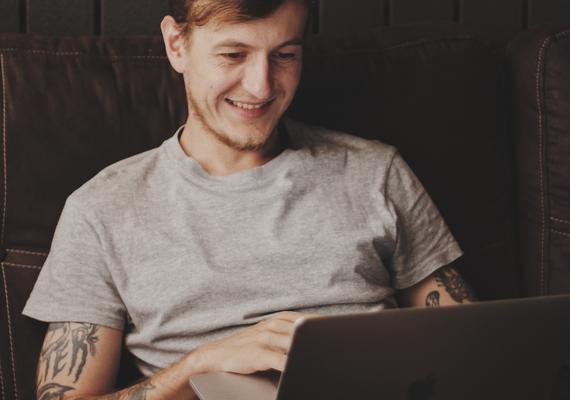 Tips from our experts
Connect to valuable insight and advice from UCalgary experts. These resources can help you manage impacts to your daily life as we all adjust to staying away from each other.
 
Webinar: Tips for parents during school closures
Webinar: Mental wellness: Coping through the crisis 
Discover online learning opportunities