COVID-19
Return to Campus

Information for the campus community
Campus parking fees reinstated 
Students, faculty, and staff returning to campus should prepare to pay for parking beginning August 1, 2020.  Parking reinstatement will include both permit holders and public parking at main campus, Spy Hill campus and the TRW parkade.    In recognition that some permit holders will continue to work fully or partially from home, all permit holders will have the option to reactivate their permit or utilize the pay stations in their assigned lots and pay a daily rate for parking.  Permit holders who continue to work from home will continue to have permit fees waived until they return to campus, and there is no need for action. More detailed information will be sent directly to permit holders from Parking Services no later than July 24, 2020.  
Residence parking fees will be reinstated on September 1, 2020.  

Revised calendar guidelines for tests and assessments for Fall 2020
New guidelines have been released on the Academic Calendar 2020-21 for term and final assessments for the Fall 2020 term. These guidelines apply to both graduate and undergraduate courses that will be delivered in-person and online that have timed tests, exams and/or assessments for the Fall 2020 term. Read more.
Process for university events on- and off-campus as of July 1
University events on- and off-campus are permitted to go ahead as of July 1, 2020, under a risk assessment process in place to protect the health and safety of our community. Events can go ahead if they align with Alberta Health Services regulations, are entered into the university's new Event Risk Assessment Tool, and they receive approval from Risk Management and Insurance. Read more details about the new process. 
Outdoor Centre update
The Outdoor Centre is resuming operations in a staged approach. Off-campus programs opened for registration on the Outdoor Centre website starting on July 7.
Due to COVID-19, the Outdoor Centre is limited in the number and types of programs we can offer. All Outdoor Centre programs take place outside and have been restructured to provide ample room for physical distancing. We are incorporating safety guidelines from the Government of Alberta, and best practices by the Association of Canadian Mountain Guides and Alberta Whitewater Association. 
Looking to rent gear? The Outdoor Centre equipment rentals, including boat rentals at Bowness Park, will be will be available in coming weeks. Please check the Outdoor Centre website for more information.
Resources for Return to Campus
If you're returning to campus, take a moment to familiarize yourself with these documents
Frequently Asked Questions
While most students, faculty and staff continue to work from home, we know there are many questions about returning to campus
Reminder: Main campus secured effective Thursday, April 2
Starting April 2, buildings on main campus will be transitioning to electronic or key access only. Faculty and staff who normally can access our buildings with their Unicard or issued keys can still do so.
Working on campus
As was shared earlier with the campus community, we remind everyone that only those who need to be on campus should be on campus. If your studies or work require you to come to campus in person, please practice the social distancing guidelines recommended by the Government of Alberta, such as: Keep at least six feet (the length of a bicycle) from others. Avoid overcrowding in elevators or other enclosed spaces. Wash or sanitize your hands after touching communal surfaces.
We also ask that you take safety precautions that reflect how quiet campus is right now. If you have to come to campus in person, please let somebody know where you'll be and how long you'll be there, or come with a (six-foot-away-from-you) buddy. Please don't be surprised if a member of our Campus Security approaches you to see if you're OK. Your safety is important to us. 
UCalgary researchers investigate COVID-19 outbreak at Alberta meat processors
Government of Canada-funded project is one of 6 led by O'Brien Institute for Public Health members aimed at addressing health challenges of pandemic...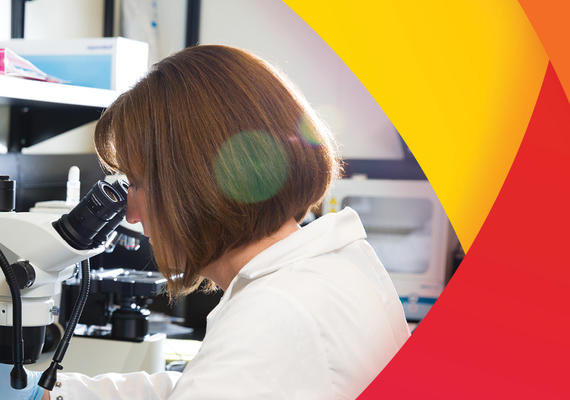 Support students and COVID-19 research
Donate to support crucial research that will mitigate the impact of COVID-19, or provide emergency assistance to students disproportionately affected by the outbreak.