One-on-One Financial Planning Support
Students can apply for an appointment to receive one-on-one support about any financial literacy topic such budgeting, saving, establishing credit and how to use credit wisely, debt management and taxes.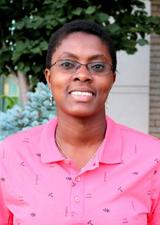 Toks Bakinson
Toks Bakinson is a project management lead with more than 12 years of experience. She has an MBA as well as an MA in economics. She is a registered chartered professional accountant and has been teaching CPA's financial literacy program for the last four years.
Collection of personal information
Your personal information is collected under the authority of section 33(c) of the Freedom of Information and Protection of Privacy Act. If you have any questions about the collection or use of this information, please contact the Office of Advancement at digital@ucalgary.ca