The Board of Governors has approved the new tuition and fees schedule for 2020-21.
The proposals were developed in consultation with UCalgary students and are based on four key pillars:
Reduce the impact on continuing students

Align tuition rates more closely with other U15 peers (Canadian research universities) to ensure competitiveness

Continue to attract high-quality international graduate students from a variety of countries and economic backgrounds

Ensure support for qualified students by reinvesting a portion of new revenue to student aid initiatives
Tuition has been frozen since 2014-2015 and the new tuition regulations, passed in 2019, allowed for an increase of 7% over each of the next three years, with no program increasing by more than 10%. UCalgary took a nuanced approach to developing the tuition and fees proposals. We have unique programs and applying the maximum increase would not have achieved the above stated goals.
UCalgary had a 6.9% or $32.9M cut to our Campus Alberta grants and are expecting an additional 5% over the next three years. Managing these cuts are a shared responsibility and together we will ensure that we deliver on our Eyes High strategy and Academic and Research plans, while preserving and enhancing the student experience.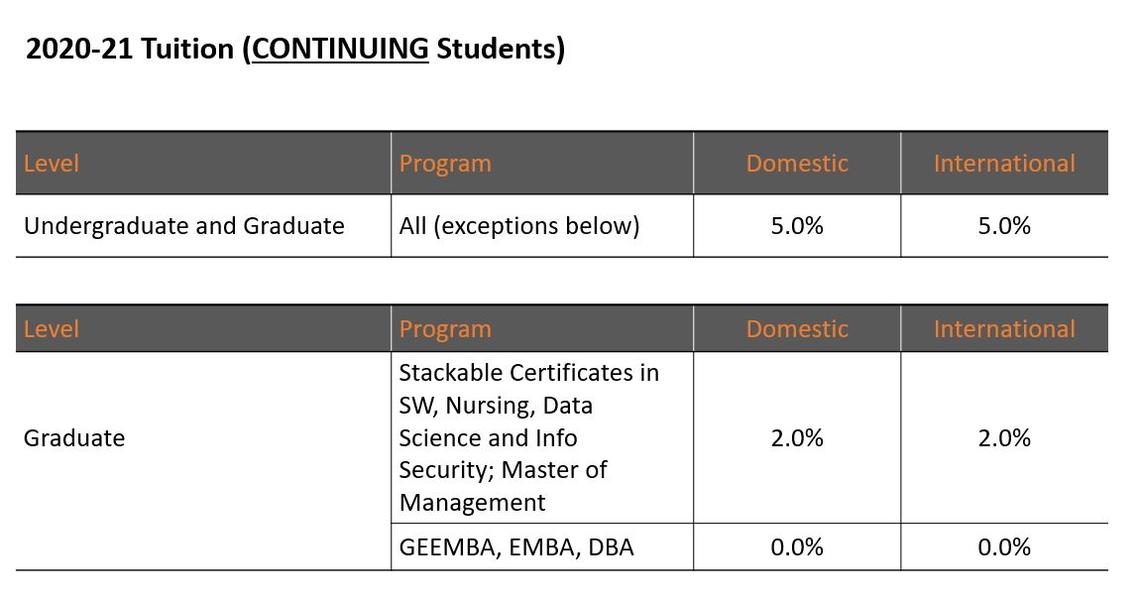 Tuition will increase by 5% for continuing students, to reduce the impact to students already in program

The exceptions are for new programs that already have tuition rates comparable to our U15 peers

Prior to the new tuition regulation, tuition was increasing by the consumer price index (CPI), or approximately 2% so continuing students will only pay 3% more than expected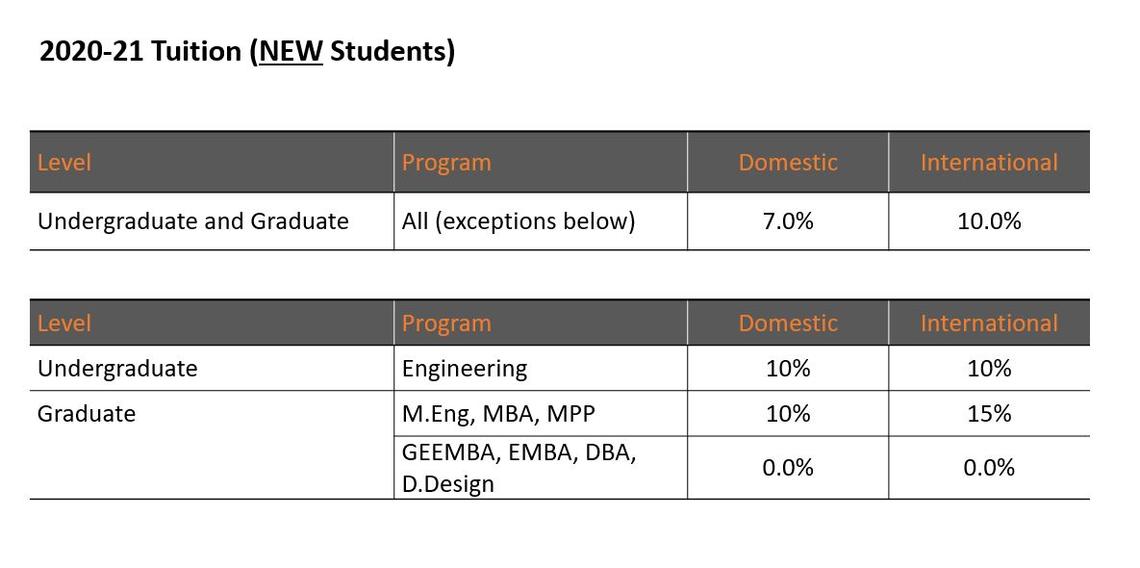 New domestic student tuition will increase by 7%. This increase will support the goal of reaching the U15 national median for tuition

International tuition has been deregulated. An increase of 10% will ensure our competitiveness and continue to allow us to continue to attract diverse and dynamic international students

Engineering tuition is currently 30% below the national median. The maximum allowable tuition increase, in a year, is 10% which has been approved
Regulations allow for us to increase mandatory non-instructional fees (MNIF) to cost recovery level or a 37% increase

Instead, fee increases of 7% for student services, 5% for athletics and 4.4% for campus recreation were proposed and approved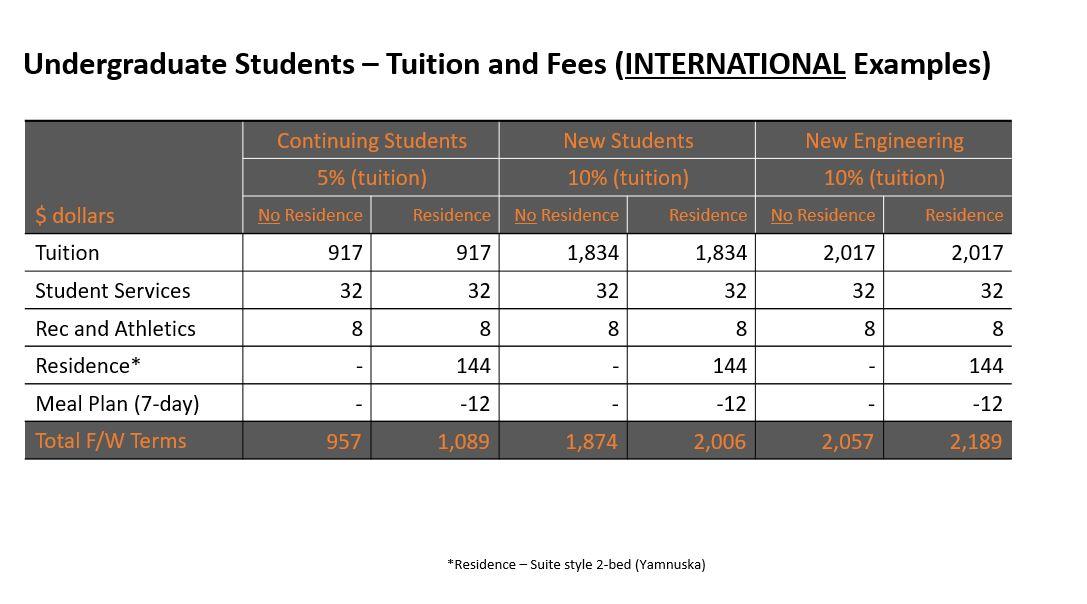 Increases to mandatory non-instructional fees (MNIF) - 7% for student services, 5% for athletics and 4.4% for campus recreation - are the same for both 

international and domestic students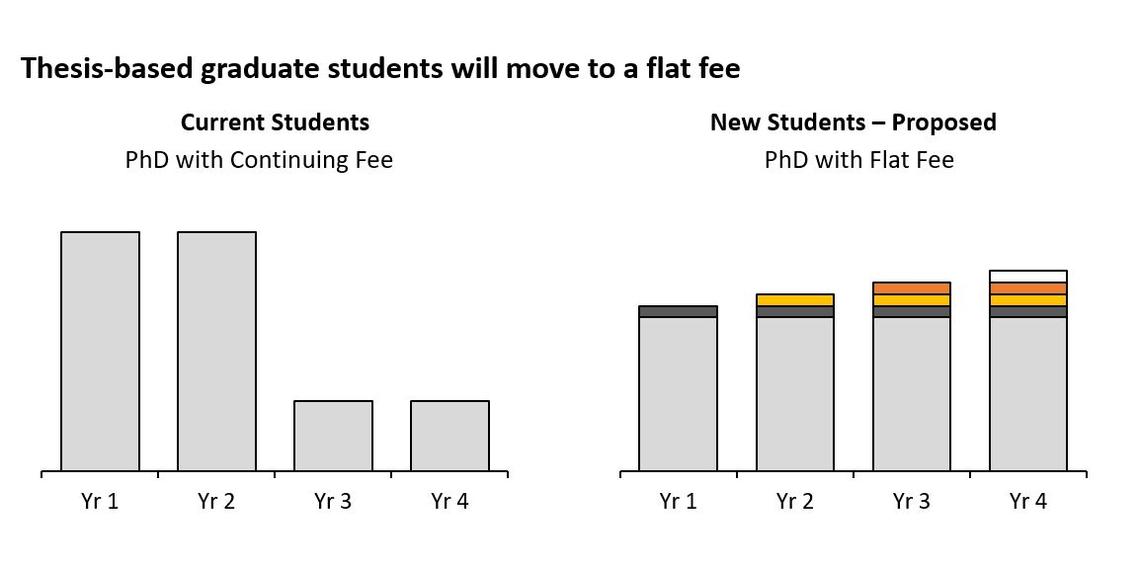 The new model will equilibrate tuition across all four years and ensure competitveness with graduate programs in North America

Tuition currently drops by 65% after candidacy (end of Year 2)

Under the new model, tuition will be less for students in Year 1 and 2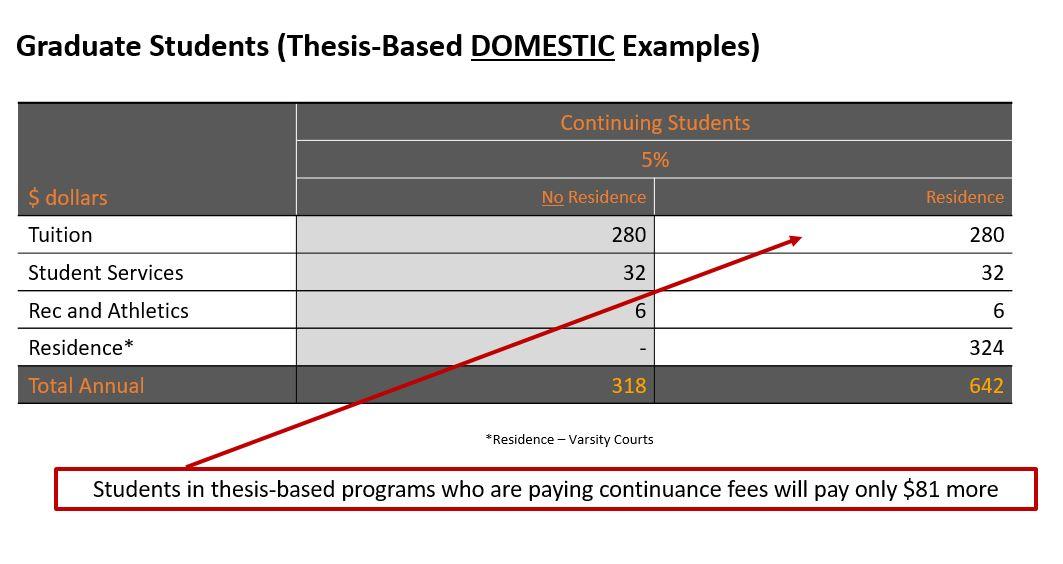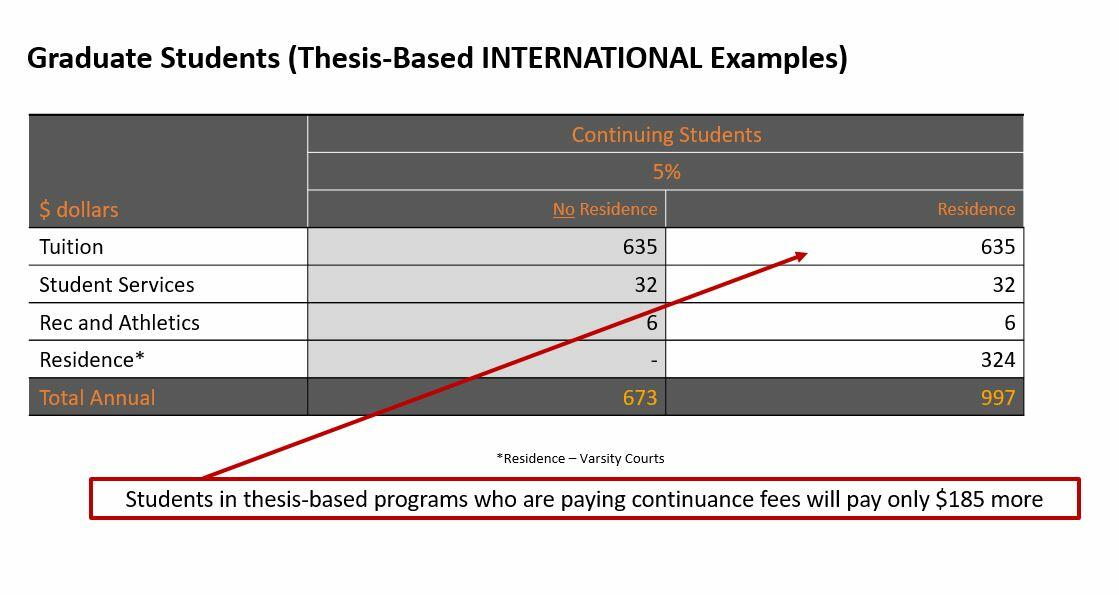 Complete tuition tables are available for current and new students through the Office of the Registrar Find them here