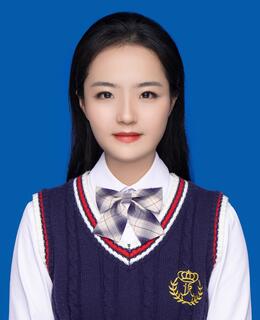 Positions
International Learning Programs Advisor
University of Calgary International
Background
Educational Background
M.A Journalism, University of Hong Kong, 2021
B.A Communication, Simon Fraser University, 2016
Biography
Born and raised in China, Weiwei completed her Master in Journalism at the University of Hong Kong, and Bachelor in Communication at Simon Fraser University. She is passionate about building relationships and connections in environments that support the student experience with different cultures, backgrounds and language. Weiwei is currently working as the International Learning Programs Advisor at the Global Learning Office where her portfolio includes incoming exchange applications and promotional requirements of International Study Travel Grant at UCalgary. She previously worked as a retention and events coordinator at University of Alberta where she developed skills in planning and executing university events. Outside of work Weiwei has spent most of her spare time exploring media knowledge and industry by volunteering and working on outreach projects. She is also a swim lover! You will most likely find her either learning new strokes in the Aquatic Centre or watching K-dramas/music on her time off.
Languages spoken: English & Chinese
Log in to the Advising Portal.
From the left-hand menu, select "Advising", then "Study Abroad". Read the introductory text, then select "Study Abroad Appointment Calendar". 
Select "Book by Provider" to view Weiwei's calendar and make an appointment.
International Learning Program Advisors provide information, logistics, and support for incoming exchange students at UCalgary. 

General advising provides information to students who are interested in going abroad with UCalgary and unsure about program options/eligibility. 
For more information about coming on exchange to UCalgary, please see the Incoming Exchange Students webpage.