Community Partner Challenges
We asked our organizations in the Calgary community to engage our students in finding solutions to challenges they are currently facing. This page outlines the challenges our students will be helping address in the Fall 2021 iteration of our Global Community Challenge YYC.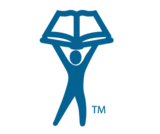 Alberta Civil Liberties Research Centre
Challenge
Our biggest challenge is not being able to give legal advice to the public. As lawyers, we are allowed to provide legal information but not legal advice. Many people think we are supposed to represent them in court or give them our legal opinion. It is hard to draw a line between legal advice and legal information and it is hard to explain it to our callers. Our challenge for participating students is to demonstrate a clear distinction between what constitutes "legal advice" versus "legal information" in order for the public to understand that our Centre provides legal education and research and not legal representation and advocacy (despite the fact that most of us at the Centre are lawyers). Therefore, students need to show where to draw a line between what is information and what is advice. Students can do so by defining each term and by looking at institutions that deal with similar issues and then proposing how to share that information with the public.

Calgary Climate Hub
Challenge
Our challenge for students will be to develop a strategy to advocate for The City of Calgary to adopt a Property Assessed Clean Energy program (PACE) that would enable Calgarians to retrofit their homes and businesses. See https://www.paceab.ca/ for more information.
Our mission is to promote respect for civil liberties and human rights in Alberta through research and education to contribute to a more just and inclusive community.
The Calgary Climate Hub is a volunteer-led, non-profit organization that unites a diverse group of Calgarians committed to working together to support meaningful local action on climate change. We represent a variety of communities, industries, cultures and causes. We believe that a broad and diverse range of Calgarians and organizations need to be engaged on the climate crisis to develop impactful solutions that fit our unique political and economic circumstances. Our vision is that Calgary is a leader in climate action. Our mission is to educate and empower Calgarians to become active climate citizens. We are part of the Climate Reality Project Canada's national network of climate hubs.

Canadian Women for Women in Afghanistan
Challenge
As the humanitarian crisis worsens in Afghanistan, the challenge we face as Canadians is how to effectively advocate on behalf of Afghan citizens. The team of students will be challenged with the task to grow participation in our public engagement and advocacy efforts, focusing particularly on students. This will include sharing stories on instagram and other social media platforms, letter writing, and growing on-campus advocacy.

Carbon Upcycling Technologies
Challenge
The United Nations' Sustainable Development Goals are pushing us everyday to focus on making the earth a better and safer place for all. As a company, we tackle challenges like climate change, sustainable building and responsible consumption and production head on. We are currently looking to develop a expansion strategy and marketing for our modular production capacity through automated, modular carbon sequestration reactors. There are some companies that lead climate action in material choice, having products that are low-carbon or carbon-neutral, while others fall behind. It is understood that making adjustments to raw materials in a supply/production chain is a large decision that is tied to financial, logistic, and marketing aspects of a company. So, how can we best position ourselves as a viable option to help lower companies carbon footprint?
Canadian Women for Women in Afghanistan (CW4WAfghan) is a charity and not-for-profit organization. Since our founding in 1998, CW4WAfghan has *trained more than 10,000 teachers, *provided literacy classes for nearly 5,000 students, *distributed nearly 300 school library starter kits, *established 40 community libraries and 262 science labs, and *shared thousands of resources through our Darakht-e Danesh Digital Library. This progress is measurable and powerful in the fight for gender equality. Our main program areas include: (1) Investments in Basic Education; (2) Community Libraries, Literacy and Books; (3) Technology for Education; (4) Public Engagement and (5) Afghanistan Policy Dialogue.
Carbon Upcycling Technologies is a Calgary-based carbon utilization company that is driven to use the waste of today to build a better tomorrow. Carbon Upcycling has developed a patented process that creates CO2-Enhnaced material additives that can be used in concrete, plastics, consumer products, and actually lowers the carbon footprint of these end products by double-digits.

End of the Rainbow Foundation
Challenge 1
Peer support groups connect people with shared lived experience together in a safe space. Peer support centers the individual as the expert of their lived experiences and needs. The shared lived experience builds empathy and trust between participants, providing a place where they can share experiences, resources, encouragement, and foster growth and hope. How can the Foundation engage volunteers and participants in a grassroots LGBTQ+ peer support group for international students?

End of the Rainbow Foundation
Challenge 2
Peer support groups connect people with shared lived experience together in a safe space. Peer support centers the individual as the expert of their lived experiences and needs. The shared lived experience builds empathy and trust between participants, providing a place where they can share experiences, resources, encouragement, and foster growth and hope. How can the Foundation plan for the longterm sustainability of a grassroots LGBTQ+ peer support group for international students, given that university programs are transitional, which leads to high turnover in participation.
End of the Rainbow Foundation is a Calgary Non-Profit that aims to improve socio-economic conditions for people of diverse sexual orientations and gender identities or expressions (SOGIE) by providing innovative education, support programs, and research. Our vision is to fully welcome and nurture SOGIE people into Canadian life so that they become contributing members of our society. We work with a diverse group of clients, in particular SOGIE refugees and newcomers.

Immigrant Services Calgary
Challenge
Immigrant Services Calgary (ISC) is committed to ensuring Clients have a world-class experience accessing our services. ISC is currently in the process of renovating and rethinking its building design and how the client intake experience of accessing our building and services can best demonstrate our client centricity, put clients at ease, limit barriers to accessing services, and welcome immigrants and newcomers to our office space and Canada as a whole. The intake system at ISC, how clients are assessed and referred to internal and external programs, is fundamental to being client centric. This is why we would like to invite participants to explore how ISC can create a world class intake experience for our clients as part of our building transformation.
Light Up the World
Challenge
Light Up the World (LUTW) is about to launch some projects where we work with satellite internet for remote communities. We would like to hear student research and proposals about what kind of online businesses or remote work people in these communities could pursue.
Since 1977, Immigrant Services Calgary has been providing a wide range of settlement services to immigrants and refugees looking to begin a new chapter of their lives in Canada. We employ a client-focused, integrated approach when working with individuals and their families to help them settle in Calgary. Our aim is to reach newcomers in a timely and responsive manner to facilitate a smooth transition, proper settlement and successful integration into the Calgary community. We work collaboratively to ensure our clients have access to programs and services that can help them overcome the challenges that come with immigrating to a new country, thus setting them up to succeed in their new life in Canada. Our Vision: Unleashing the economic, social & civic potential of clients. Our Mission: Connecting newcomers to the right service at the right agency every time. Our Values: We are forward thinking, adaptable & optimistic. We value accountability, collaboration & impactfulness. We act with integrity and treat people with respect.
Light Up The World (LUTW) is a Canadian registered charity dedicated to the idea that access to energy changes lives. We work in remote off-grid communities that lack the basic technologies that many of us take for granted. By providing these communities with solar photovoltaic systems, We make a lifelong impact on our beneficiaries by helping them transition away from using polluting fuel-based lighting and costly single-use batteries and unlocking the opportunity to use technologies and tools to help them on their everyday life.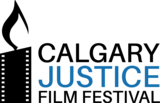 Calgary Justice Film Festival
Challenge
Our main challenge is how to translate the environmental and social justice themes we highlight in the films we screen into ACTION. How can we encourage our audience to take action? How do we measure that? How will we know if what we do is making a difference? We educate our audience on global issues that show how connected we all are, but we always try to bring it back to local action. we want to empower people to take action at a local level, with a global level of awareness.

Nature's Ride
Challenge
Nature's Ride is researching the sustainable management of municipal biowaste, namely food waste from the marketplace and homes. Open dumps comprising 50-80% organic matter are common in low-income countries, resulting in deterioration of human health from vermin-transmitted pathogens, polluted surface and groundwater, odour nuisance, and GHG emissions. The Black Soldier Fly waste treatment method, a low-cost sustainable biological waste treatment method, has been identified as a viable solution by Nature's Ride. The Black Soldier Fly (BSF) treatment is a low-tech, power supply independent, minimal spatial requiring, economically viable biowaste technology for low-income locations. The method produces byproducts like larvae for animal feed and biofertilizers for agriculture, which has resulted in a growing private-sector industry. However, involving community groups (preferably female-led groups) is essential to manage the flow of increasing organic waste piles. The organization needs to create a strategy and an implementation plan to carry out and evaluate this idea's environmental, social, and economic impact.
We are a local film festival that has been operating free of charge in Calgary for the past 16 years. Our vision is to influence positive behavioral change by sharing environmental and social justice films that inspire and engage neighbors to become global citizens. Our mission is to provide a platform through film and visual arts that creates community awareness and discussion about justice issues that matter.
Our vision: Fun, exciting informative journeys with nature. Mission: To provide services and products with messages of responsibility about the environment and our planet using fun, informative platforms. At the same time, Nature's Ride through Art Society attempts to reduce its own operational footprint and that of its products and services.
Our values: Respect for all: humans, flora, and fauna. It is everybody's world!

People for Progress Foundation
Challenge
People for Progress Foundation is a small, volunteer led organization with a limited support base composed mainly of friends and associates of the President and Founder. Events are planned mainly around impressing this limited base and are organized by the volunteer Board members. This restricts growth; exhausts and overtaxes the Board members; limits potential fund raising and compromises sustainability. How can People for Progress Foundation expand its support base; explore and implement new ways of reaching people; increase its social media presence; recruit and maintain volunteers and incorporate new technology to promote, sustain and improve its programs to fulfill its mission and vision?

Pakistan Canada Association
Challenge
Calgary and Edmonton are experiencing a wave of hate crimes. How can we reduce the spread of hate in our city and bring awareness especially to young people about the value of multiculturalism?
People for Progress Foundation is a Calgary based charity registered in Canada and Kenya whose mission is the empowering of individuals and communities by providing educational opportunities to at risk students in Canada, Kenya and Tanzania. Our Early Childhood Development School in the impoverished Dandora community of Nairobi provides a quality start on the education path to children who would not otherwise have that opportunity and frees single parents to go to work to provide for their families. Our programs help families improve their quality of living and reduce the challenges, exploitations and dangers often associated with living in an impoverished community.
Pakistan Canada Association (PCA) Calgary (formed in 1967) is a non-profit organization representing over 25,000 Canadians of Pakistani origin residing in Calgary and its surrounding areas. Today, PCA is recognized as one of the most active and vibrant cultural organizations in Calgary.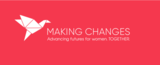 Making Changes Employment Association of Alberta
Challenge
The Employment and Life Skills program is an empowerment process for immigrant women to increase their personal power through participation so that they can take action to improve their circumstances. The pre-employment program offers a series of workshops to help immigrant women plan and prepare for their future in Canada. The training provided builds confidence and skills in the areas of career planning, communication, assertiveness, Canadian business culture and accessing community resources. The program aims to support the women by providing them with the tools necessary to identify their skills, values and interests and effectively maneuver the Canadian workforce. Unfortunately, only about 30% of new immigrants access immigrant serving agencies and are unaware of the support we can provide them as they start their new lives in Canada. Therefore women struggle in their search for employment, lacking an understanding how to most effectively profile their skills, experience and talent with Canadian employers. Support from a team on how to best recruit applicants for the program would have a substantial impact on our ability to more effectively recruit candidates and offer more programs.
Canadian Centre for Diversity and Inclusion (CCDI)
Challenge
In order to redress the legacy of residential schools and advance the process of Canadian reconciliation, the Truth and Reconciliation Commission has made 94 calls to action. CCDI is looking to explore: How can newcomers to Canada continue their learning and education about Indigenous history to further support the Truth and Reconciliation Commission's Calls to Action 93 & 94?
Making Changes Association is a community of women helping women and teenage girls through life transition by providing them with programs and resources to support their pursuit of meaningful work and educational opportunities. Our organization has been successful in empowering women and adolescent girls who are living in poverty, perhaps in vulnerable situations, or may be new to Canada and trying to fit into school or the Canadian workforce. Our four successful programs have more than 2,400 local women use our services annually. They are seeking employment, attending school, or engaging in volunteer opportunities. Our clients are empowered to continually share their own destiny and transform themselves, their families and their communities.
The Canadian Centre for Diversity and Inclusion (CCDI), and CCDI Consulting are made-in-Canada solutions designed to help employers, diversity and inclusion/human rights/equity, and human resources practitioners effectively address the full picture of diversity, equity and inclusion within the workplace. Founded and run by experienced diversity and inclusion practitioners, CCDI's focus is on practical sustainable solutions that help employers move toward true inclusion. Effectively managing diversity and inclusion, and human rights and equity is a strategic imperative for all Canadian organizations that wish to remain relevant and competitive. For more information: https://ccdi.ca/our-story/