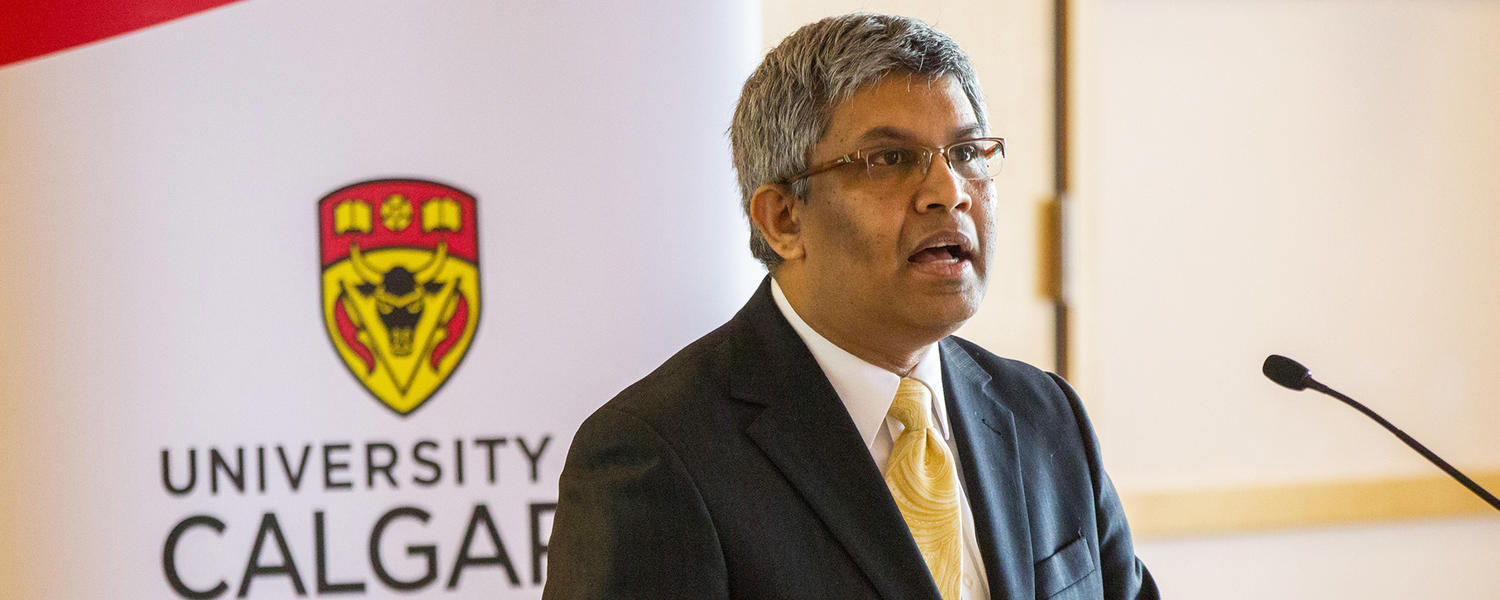 Vice-Provost and Associate Vice-President Research (International) Office
Dr. Janaka Ruwanpura, Vice-Provost and Associate Vice-President Research (International)
Dr. Janaka Ruwanpura is the Vice-Provost and Associate Vice-President Research (International) at the University of Calgary. He was a full professor, Canada Research Chair in Project Management Systems and a founding director of the Centre for Project Management in the Schulich School of Engineering prior to this role.
His involvement in international activities is comprehensive, including teaching, training, research, administration and service activities. Ruwanpura leads the implementation of the university's Global Engagement Plan. By aligning international activities with the university's Eyes High vision, Academic and Strategic Research Plans, he helps advance the institution's efforts in international research, academic programming, staff and student mobility, programmatic partnerships, service and development.
Internationalization at the University of Calgary
Whether studying abroad, forging partnerships or building capacity in developing countries, our students, faculty and staff have contributed to the vigorous international activity within our university. We look forward to work with our campus community to advance internationalization as we're looking to build a great research university.
Dr. Janaka Ruwanpura, Vice-Provost and Associate Vice-President Research (International)
Enhancing internationalization
UCI's Senior Academic Director, Cheryl Dueck enhances the strategic co-ordination of our international activities, providing academic oversight, enriching international programming, expanding international opportunities and aligning UCI with academic units across the university.